I like to stay at home and crochet!!Do you have a same hobby?


Croatia (Hrvatska)
November 4, 2007 11:33pm CST
When I was a young girl my grandma learned me who I can make a nice laces!In the beginning that was hard working but during the time that became my hobby!!I made a lot of laces for family,friends!Do you like laces?Do you have some from your grandma or as you made yourself? Warm Regards Silvana
6 responses

• China
5 Nov 07
Hello aadjs. I am glad that you have a hobby of yours, which is doing some crochet. But my wife loves to knit sweaters for the family and she can do a good job. I am proud of my wife with clever hands and I am proud of you as well for your wonderful crochet like the photo shows here.

• China
6 Nov 07
Yes, I do. You have guessed quite right. Thanks for your nice words, dear friend.

• Australia
5 Nov 07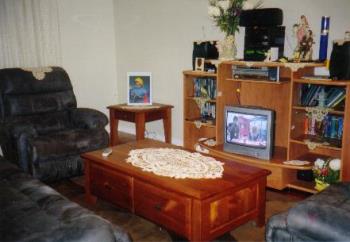 I wanted to learn but never did I felt it was pointless since my grandmother made us so many thing (table cloth and that sort of thing) My mother does it as well but not that much as she has problems with her arm. My grandmother still doe it and she is 85 years old. And that things she makes would last 200 years easy thats how good she is. If I come to croatia you are coming with me to macedonia so you can see some of her things. She gave all her grand kids a suitcase each filled with things she made she gave her daughters in law lots as well and plus made lots for friends and family. Look at the photo you can see some of her things around

• Croatia (Hrvatska)
5 Nov 07
Hello Dear,as you know here is traditional to make a good dot for daughters!!I have five daughters and I made a lot of nice laces for table ,bed ,bathroom in a few colours!!Also a have a lot pieces of laces from my grandma and mother!!In Macedonia they also have a very nice traditional laces as you have/i can see on your photo/!!Silvana

• Australia
6 Nov 07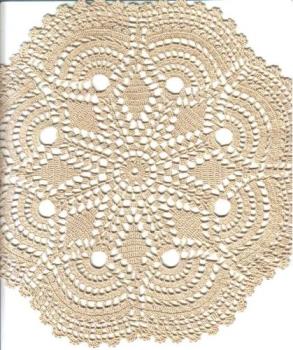 I will send you some scans of them if you want to to give you some ideas. I will post one now just so you can have a look.

• Philippines
5 Nov 07
i do cross stitch but i cant stay at home to do that. i do it every once in a while. i would really love to saty home but i cant. i am a single mom with four kids so need to work.

• Croatia (Hrvatska)
5 Nov 07
Hi dear!!I am sure that is hard when you are a single mother and when you have to go at the work!!I am happily one .I work in my father office and I can work at home, in office,during the night as I wish!!I only have to finish my job at the time!!Tanks for your respond!!Regards Silvana

• Philippines
5 Nov 07
lucky you for you silvana you can work at home and still have time for your hobby. im envy. hahaha. but i still get a chance to do cross stitch but in a slow phase.

• United States
8 Nov 07
I have hobbies that are legion. Primarilly, I am an artist and a writer, although my life tends to revolve around my computer as I am a shut in. * I've learned how to do my own computer repair work do to budget requirement so I can call that a required hobby?

• United States
6 Nov 07
Thank you for posting a picture of your beautiful lace. Absolutely! When I was 6 years old my grandma and mum told me it was time to learn to sew and that I had better to it right or our ancestors would roll over in their graves. It would have brought shame to my family if I did not learn this well! But, in fact, I liked learning to embroider and crochet and knit. Iused to like to draw my own designs for needlepoint. Now that I have a computerized sewing machine that embroiders, I am learning to convert my paintings and drawings into digitized patterns that can sew themselves, but as remarkable as it is to see the result, converting a line drawing to a pattern for the machine is much more laborious than expected! So it is a project for a rainy day.

• India
5 Nov 07
Hi aaidjs! My favourite timepasses have changed with age and time.Till the age of 15 or so, reading novels was my favourite timepass.Afterthat crafts & painting became my favourite timepass.I nolonger has the patience for painting and crafts these days. Nowadays, Internet & TV are my preferred timepasses.I like to travel and see places too.