To the mothers that got their tubes tied

United States
November 6, 2007 11:47pm CST
Was it a painful procedure? How fast did you recover? Do you regret it? I'm 8 mos. pregnant with my third child and I am getting my tubes tied after I have this baby and there is just so much that I want to know. It just hit me that I won't be able to have children anymore and I'm starting to get a little nervous. I just wanted to hear some of your experiences to get an idea of what I might have to go through.
8 responses

• United States
7 Nov 07
I had my tubes tied over 8 years ago.I have 3 children and I had 3 C sections also I also got high blood pressure in my last month and with my last child i got gestational diabetes..It was not painful for me since they did it rght after my c-sectin and my epidural was still in effect. I really do not regret it. But I was 34 and did not want to be having babies until 40.Yes I thought sometimes I might wanted more than I watched Other People babies and I found I was right and happy with my decision.Good Luck hope you have a healthy, happy baby

• United States
7 Nov 07
I had mine done about 5 years ago and it was nothing. Just for that day you should rest, but can be back to your normal routine by the next day as long as you don't push your self physically. Other than being sore for a while, less sore than when you have a baby, you will be good as new in no time. And since it has been 5 years, the procedure is probably even better now..I hope that helps..:) You can also ask your doctor any questions you may have..

• Philippines
7 Nov 07
Hi! I had a tubal ligation 9 years ago when I gave birth to my fourth son. (Yep, I have four boys!) Much as my husband and I would definitely love to have a baby girl, we had to consider that raising 4 kids should be enough work for us. Times are hard these days and it would be unfair for the children if we won't be able to provide for all their needs as they are growing up. As to the pain, I actually didn't feel anything nor was aware when the operation happened. I was already out cold from giving birth when the doctor did it. When I woke up, there's just a small incision about an inch long near my belly button. I have to warn you though that it is painful to get up for the first time and several times after that. But once your wound has healed, you'll feel nothing at all anymore. I chose tubal ligation over other contraceptives because once done, you won't have to worry anymore about getting pregnant. Sure, there are times I'd think about what if we could have another baby (hopefully a girl this time), but then I also think of our finances and I'm once more assured we made the right decision. As to having a baby girl, I just shower affection and love on my one and only niece when we visit my sister's house. She has filled my longing for a baby girl and I'm very much thankful for that :)

• Australia
7 Nov 07
hi there Iesha86 i had a friend that did it but i did not ask if it was painful or not but if it was me i would not get my tubes tied but everyone is different thanks for this discussion

• United States
7 Nov 07
WIth all due respect, tell hubby to man up and have a vasectomy. I did a couple months ago and it was the best decision I've ever made. The reason we went for that and didn't have my wife go under the knife is because vasectomy is a far less invasive procedure, done under a local anesthetic in a doctor's office whereas a tubal ligation is a more complicated procedure that usually requires a hospital stay and far greater risk. The real deciding factor, though, is the fact that the effectiveness of a vasectomy can be verified whereas you can only tell if a tubal fails if a baby shows up. I would never recommend a tubal or any other non-verifiable permanent contraception method.

• United States
7 Nov 07
Actually I don't agree with you. You don't have to be cut open for a tubal ligation. They have new and more effective ways of doing the procedures now. I appreciate your comment and its nice that you are so concerned about the health of your wife. I still think I will go ahead with the procedure though.

• United States
7 Nov 07
Cool beans. And when you get pregnant again you can feel free to name the little miracle after me. Cheers! (for the record, I never suggested that you would have to be "cut open," only that the procedure is more invasive - which it is - and cannot be verified as to its effectiveness by any gauge except the presence or absence of an unwanted pregnancy while with a vasectomy it's a matter of zero sperm count=zero babies)

• United States
4 Dec 07
Try getting the Essure procedure done rather than a major invasive surgery. Essure is non surgical and takes about 10 minutes. It's an in office procedure with no sedation. I had a bit of cramping like mild period cramps for a couple of days after, but I was glad I got it done rather than major surgery in a ligation. www.essure.com

• India
14 Nov 07
I had my tubes tied a year back when I had my second son. I had a C-section and the doctor did it along with the C-section. She said since she had opened me up, she might as well do it without having to make another incision later. But if I had had a normal delivery, it would have been done a week later. About the pain, I'm not sure if I hurt from the C-section or my tubes being tied...or maybe both. Though I had a tough time in the beginning, I was better within a week. And was able to do stuff around the house without exerting myself in two weeks.

• United States
7 Nov 07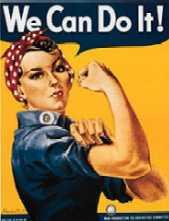 Iesha, First of all I want to congratulate you for making a very difficult life decision. It is not a decision that any woman can make lightly. I don't know the reason(s) you are choosing this; but that is totally none of my business. It is first and foremost YOUR decision because it is YOUR body. Then your significant other and doctor can share their input. To ease some of your fear, dear heart, the procedure is not painful. It is much easier than having the baby is. You will be recovered from that way before your body is recovered from birthing your new bundle of joy. If you have not discussed this in detail with your doctor, I suggest you do so on your next visit. The nervous, "I don't know if I am making the right decision or not" feelings you are having now are natural. Any woman who has walked in your shoes with swollen ankles and toddlers holding on to her as she is trying to just get up from the couch, has had the same feelings. The best news is that this IS YOUR BODY and YOU ARE IN CONTROL OF IT. This is an issue we fought for so long ago and won. Even if at your last appointment you tell your doctor you have changed your mind and then when you go into labor and call the hospital and say you have changed it again - that is okay. I can't guarantee that your particular doctor and hospital will go ahead and do the tubal ligation at the time of the birth; but I would say they would. Try to relax and focus every chance you get. Meditate or pray to your God/Goddess/Higher Power for guidance. Continue to come to MyLot and talk with your new Sister/Friends here.~Donna