a peacefull walk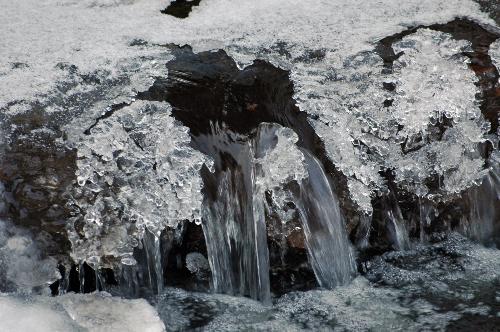 Sweden
November 7, 2007 8:33am CST
Today I hawe been out walking in the first realey snowe day, It was so loveley and the dogs was so hapy to run free around mee, They like the snowe so mutch. As always when I am out I hawe my camera with me and I hope to find some intresting things to take pictures of. Today I found some nice ice in my little stream and I try to get some nice pics of it because I think that water are so intresting and difrent to take photos of and I get 2 good pics. When I am out like this I can clear my mind and only enjoy all the nice things that is around me.
5 responses

• United States
7 Nov 07
I'm like you -- I love to take walks & take my camera with me to take lots of pics! The icy stream sounds beautiful!

• United States
7 Nov 07
Oh wow! That is beautiful! I wish I lived somewhere it snowed. Instead I'm stuck with heat, which I hate lol. (You can always dress to stay warm-but even if you are nakid you can still be hot). But this is just a beautiful picture! It looks magical :P hehe.


• China
8 Nov 07
Hi Matte, You are really enjoying the life, I envy you and the things you are admiring. Hope I could have that much time to do all things I like in future. Andy

• United States
25 Nov 07
I love pictures of ice. I guess I can look forward to some of that now since the leaves are mostly gone. How have you been? I hope you're doing okay. I'm sorry I'm just now getting to respond to this. I've missed seeing your work too!