Are you a pizza lover?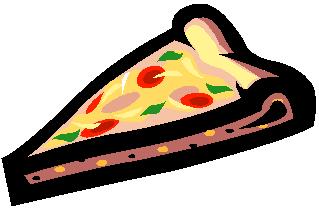 Philippines
November 7, 2007 1:23pm CST
Let us test if you are really a pizza lover. Can we make a pizza without a crust? Have you tried eating a pizza with sardines, or with BAGOONG? Bagoong means fish anchovy, a very popular delicacy that serves as an appetizer among rich Filipinos but a viand for the poor Filipinos.
6 responses

• Australia
7 Nov 07
hi there markgadiano yes i am a pizza lover i had that for a snack last night chicken and pineapple pizza and i put it in the fridge and made it cold then i ate it cold yummy thanks for this discussion

• Philippines
7 Nov 07
hi mark i love pizza also but i dont try the bagoong pizza only the tuna pizza i make a home made pizza in my house i just use loaf bread and some ketchup sprinkle w/ cheez and put some olive,mushroom and green bell pepper

• Philippines
15 Jan 08
another term for bagoong is fish paste. i have never tried pizza with bagoong. i prefer to eat bagoong inside our home since bagoong make my breath stinks. toothbrush plus mouthwash is the solution in order to remove the smell of bagoong in my breath.

• Philippines
9 Nov 07
i've tried bagoong (heck,it's so good with rice or sour mangoes!),but i have to say i haven't tried it on pizza yet. is it good? i love love LOVE pizza! i pretty much try varieties when it comes to toppings, but my favorite has always been pepperoni. :)


• Australia
9 Nov 07
i love pizza but i am not super addict to it...anyway, i didn't know that bagoong can be paired with pizza..well, i wanna try that..but i really love pizza whether it is thick or thin crust...