Meet My Best Friend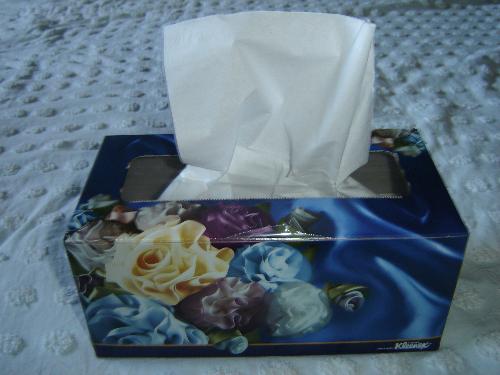 United States
November 8, 2007 9:28am CST
Meet my best friend in the fall and spring. With seasonal changes, I need to keep this by my side until we get into the colder weather. Seems the winds and falling leaves tend to annoy my nose. Do you like my friend and are you bothered also with seasonal weather changes?
2 responses

• Philippines
8 Nov 07
hi carol! i definitely don't like your bestfriend! lol you see, like you i am also affected by seasonal changes. wee only have 2 seasons, the hot summer months and the wet rainy months. but there are months when the pollens are abundant or when the winds change direction. then my nose would get irritated, too. but i thank God that i think since last year, my allergic response to nature's mood swings has decreased. i had been constantly taking vitamin C and other supplements so i think they helped boost my immune system. although it is not fool-proof, but at least i don't get rhinitis everyday. that is, if i clean my room regularlyu...lol lol because the dust really gets into my nose. lol

• United States
8 Nov 07
Supposedly I don't have allergies. I have no clue what makes me sneeze when I am primarily in this room. Doesn't make alot of sense. Drives my nose nuts!

• Finland
8 Nov 07
I LOVE your best friend, but not due to allergy. Here it's already winter and my nose is runny whenever I go out for a little while, so I HAVE to prepare some tissue all the time in my pockets he he he he...if I go outdoors for a LONG time, then I have to bring a THICK wad of tissue with me. Otherwise I'll be doomed! ;-D

• Finland
8 Nov 07
Hi, Carol!!! HE HE HE HE...Actually it happened a few times already, but nowadays my hubby's the one who always remembers to empty my pockets HA HA HA HA HA...;-D