internet under attack!!!!!!!!!!!!!!

United States
5 responses

• Indonesia
8 Nov 07
hmmm ... my opinion .... ISP should not limiting the user freedoms i think, except they got a caution from the country goverment, or they could give the user a good reason, without any reason, limitting user freedoms is cut out our rights isn't it ? if they act like that, we as customer have the option to move to the other ISP, there should be always choice for customer, customer is a king.

• United States
10 Nov 07
So any of you out there currently using Comcast, please call their customer service dept and complain. After you have found an alternate ISP ask to discontinue service. We all need to stand together. Though we surf the internet, that does not make us consumer serfs.

• United States
8 Nov 07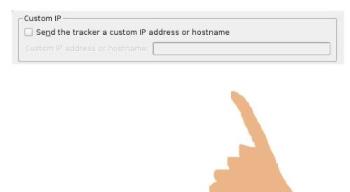 There are ways to bypass ISP throttling. One way is using Tor. Tor doesn't like you downloading torrent files down through it's servers but sending your phony IP to the tracker can hide your butt pretty well from a lot of folks, and using the IP Blocker hides you even better. * ISP's will attempt to control us, but millions of NERDS will NOT be controlled.

• United States
8 Nov 07
Yes this is why no one should get COMCAST or AT&T is always better to get private ISP that respects your privacy and freedom... even if you pay more. I think is everyone boy cotted comcast and those other evil websites .. then they would get out of business.. and the net would be more free. But I would never get comcast.. they invade privacy.. and limit access to some parts of the net...


• United States
10 Nov 07
It is a disgrace to the human race. If we band together and spread the word, sign petitions, contact our congressmen, boycott monopolistic ISPs who are violating our freedoms we might just stand a chance in keeping the internet free. I like what CraftyCorner has to say about this, only I hope we never have to resort to such tactics. Petition - Legal Complaint Against Comcast in Violation of Net Neutrality Law: http://action.freepress.net/campaign/comcastviolates Petition for Media Ownership Act of 2007: http://action.freepress.net/campaign/ownership

• United States
10 Nov 07
Thank you for your informative words and links. Keep spreading the word. We all need to do as much as we possibly can to make a difference. Your response is greatly appreciated. TO EVERYBODY READING THIS, PLEASE GO TO THE ABOVE LINKS AND SIGN THE PETITIONS. -THANKS