sleeping cars & traveling bars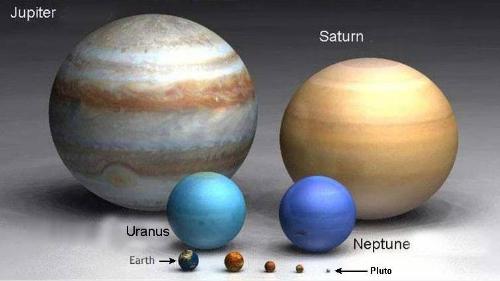 United States
November 9, 2007 9:29pm CST
One of my passionate desires is to take a ride on the Orient Express - from London to Budapest - with my 2 grown children. Once my kids and I were stranded in Oregon, with my sister - who had just arrived from Hawaii with her newborn - pestering me to hurry up and get back to the East Coast so I could meet my new niece. Well, my daughter had been elected 'keeper of the finances' and had just delivered a report that bore the dire news that we needed $10,000 to get back home... As it turned out we didn't need anything near that exorbitant amount, and still laugh today over that result of her calculations, but I'm afraid a ride on the Orient-Express WILL be about that amount - per person! No exaggeration. Well, some spare change thrown in for buying souvenirs at all the stops, and for any potential surprises. Not to mention air-fare to London to catch the train. A journey through their website is almost as thrilling as the journey itself would surely be. It's a beautiful production! You click on the 'trains & cruises' button. You could be there for hours. In the meantime, I'm penniless, unemployed, and no improvement of those conditions in sight. Sometimes things can look pretty hopeless. This dream sustains me in my time of need, and imagining it always makes me feel better, no matter how bleak my current reality might look. Well, there are also a few others, which I might save for future discussions... If anybody else has something they want that seems impossible, but that nevertheless, when thinking about it makes them feel inspired, please take advantage of this opportunity to share them.
3 responses

• United Kingdom
11 Nov 07
I hope that you will go on the Orient Express from London to Budapest with your two children. It is a wonderful dream to have. I love to travel by train, seeing the landscape by day and sleeping in a comfortable compartment by night. I suggest saving a little and often and reading travel books when things feel hopeless. I really adore traveling and get sad if I am prevented from travel. When I was pregnant I felt that I longed to fly off somewhere. Insurance policies and airlines refuse heavily pregnant ladies you see. When my son was born he was placed in a special care baby unit in a hospital. Finally he got well enough to come home three weeks later. Then when he was four months old we took him on his first holiday to Portugal. Yes, looking at travel websites can be fun. When I was poor I dreamed about a holiday so I got a cheap flight to Italy, took an overnight bus to Croatia and camped to save costs. So the impossible can sometimes be reached in time. Good luck.

• United States
11 Nov 07
I love train rides too, they are some of my favorite childhood memories. I always loved playing on the railroad tracks too, when we lived near any, and with my heart racing, jumping to get out of the way in time for the train to go speeding by, and having to get far enough away the the wind from the train didn't pull me under! It was exhilarating! I think that the 'impossible' is entirely possible, provided you passionately believe in it, then it just sort of happens, without any effort... little miracles just start happening 'out of the blue'! I love it! May good fortune continue to smile upon you!

• United Kingdom
11 Nov 07
Yes, trains can be such fun. In Australia I had a drink in the club loco car. It was a journey of about 35 hours. In Kenya all the lights in one carriage failed. They offered to move us but it was fine for we had strong torches. In the morning I saw a giraffe wandering in the African plain. I have talked to some interesting people on trains and it can help make a journey interesting as well as enjoyable. Have a lovely day.

• United States
12 Nov 07
And one more thing... I am so impressed with your story about wanting a holiday and not allowing 'being poor' to stand in the way of achieving it! I can relate! Especially since I LOVE camping!

• Canada
19 Aug 09
I want to live debt free and tax free on my own land of roughly 50 acres. I am thinking I will need to buy an island and claim sovereignty, at least that way the taxed are my income. But then all the houses will need to be built is such a fashion that if the island floods they will rise above and we can be a floating community.

• United States
13 Jan 08
My bags are always packed, just in case! Sounds wonderful. On the other hand, satellite imaging is getting so good now, we can almost see some of the same wonderfully interesting sights without having to deal with extremes of weather, language difficulties, or lugging luggage around. It is a hard choice. I think dreaming about doing interesting things that might seem out of reach is a wonderful way to feel better when one is a bit down. Go for it! This kind of discussion, of course, reminds me again of Emily Dickinson's apt poem I Had Been Hungry All The Years, where she demonstrates how the things we long for when we are on the "outside" so to speak, usually end up being far less interesting when they are no longer unattainable. Hang in there!

• United States
13 Jan 08
For me it's not a hard choice! I love weather, I travel very light, and I figure there's no better way to learn a foreign language than to travel through the country where they speak it. And outside or inside makes no matter, I will ALWAYS love riding on a train, especially one with sleeping cars, with the sound of the tracks lulling you to sleep... well, combined with those few drinks I had in the bar watching the scenery roll by.