Best anime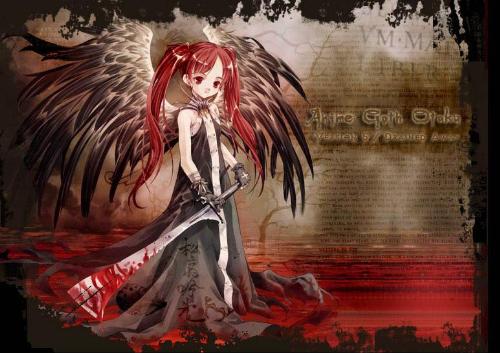 Philippines
9 responses

• Philippines
13 Feb 08
picking up for the best anime is kinda subjective. it depends on one's taste and personality. the best animes for me are the ones with good plot, nice drawings/animation and managed to get through my emotions...so far i've watched too many animes and right now the ones that i considered best are : rurouni kenshin, naruto, bleach, berserk, pot, wallflower, furuba, full metal alchemist, full metal panic , ranma 1/2, inuyasha, advent children hehehe, black lagoon, trigun.. there's more i just forgot them ^.^

• Philippines
13 Jan 08
so far i can consider best animes (in my opinion) is Dragon Ball Z and Detective Conan since they are of the longest series i have watch. but if i will choose between the two i would like to watch again Detective Conan... i love the story of Detective Conan and it's not only entertaining but it is an educational anime to me. i have learn a lot of things in watching Detective Conan


• Poland
14 Nov 07
It depends on what do you mean by "the best". The best anime for me is something that can be call art, thus every snake long anime like Dragon Ball, One Piece, Sailor Moon, Naruto, Bleach or others like this are out of the competition. Why? Just try to compare any of them to Perfect Blue and You'll have your answer. As for the best I would say it's Mononoke Hime or Macross Plus, but my favourite will be Full Metal Panic series to the end of my days xD

• India
13 Nov 07
I like the anime Sokkas master. I really like the anime. I have also collected many of their video movies so that whenever i like them i could watch them.

•
13 Nov 07
so far it's Bleach Vs Naruto


• Philippines
31 Mar 08
first i was amaze by yu yu hakusho, then vash the stampede.. next hunterxhunter then naruto and d.gray-man. they are all the best. in my list they are all top, well it happens in a different period, that's is why... i wonder what will be the next in my list... hehehe

• Malaysia
27 Jan 08
The best anime that I have watched would have to be Yakitate! Japan. Its a comical anime about a boy's life to make a bread that will warm the hearts an bellies of his country, Japan. The best part is the reaction of the people when they it his bread. I have watched a few episodes of naruto but I find it boring so I stop watching it. There are also many animes that I like. Fate stay night and The law of ueki are some of the more recent ones that I have finished. I guess it all depends on what quality you are looking for in a good anime. Good art work, good story line, suprises or how heat touching it is. Put that aside, everyone has a different taste for anime. I personally enjoy those that are more comical in nature.