OK, Now WWE is TELLING us that its going to be Jericho....want to know how?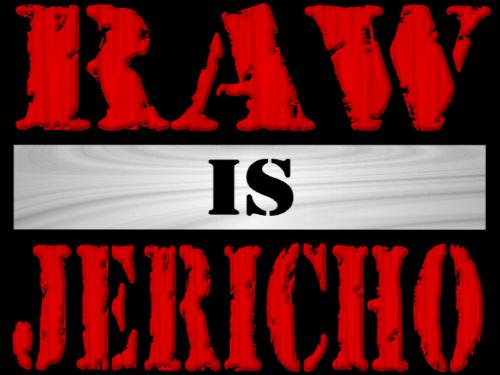 United States
November 13, 2007 4:17am CST
ok people it is official now WWE has been hinting and the internet has leaked here and there but now they have OFFICIALLY lost it and given away a HUGE clue. First off tonight they SAID "NEXT WEEK the 'save us 222' will be revealed". That was on the RAW version of November 12, 2007. During that airing there were not one but TWO of the save us 222 interruptions and durring the second one (possibly both) they gave away a HUGE hint! What was it? BREAK THE WALLS Now anyone who is a Jericho fan or even has watched wrestling and has even heard him enter the ring before knows his entrance music. What is the beginning of his entrance theme? Thats right! "Break the walls down, for those about to rock". Personally I can't believe WWE put this in the promo and basically told the fans 'yup your all right and were not even going to keep the suspense up anymore lol'. But of course you have to be watching it and paying attention to catch it. Also, more information to prove its him is the fact that there is some code. I can't remember it all but it is in there and has to deal with Save Us 222 breaking down to Save Us Y2J....something like the date for next week or something being 19......and 1+9=Y then 9+1=J or something like that....not totally sure. If im wrong on this I will do something big. Somthing huge, I don't know what but I will do something because I know im not wrong lol. If im wrong ill let anyone who replies to this dare me to do whatever they want. Lol, Then I will take pictures of me doing it (within reason of course as mylot only lets you post so much lol). I know im right haha ive got to be right on this one. Well I don't know if I will go that far, dunno maybe I will. Lol. We will see but I know I am right on this one. Anyways, I will quit babbeling for now and leave you with this image to remind some of those WWE fans out there that watch like I do of the old RAW lol. Peace Out ~*~J_Dawgs~*~
3 responses

•
16 Nov 07
I heared it was the day after Survivor Series, as not to over shadow Edges return.

• Bahrain
23 Nov 07
Well obviously, Jericho can't return on any pay per view, it had to be RAW, after all, RAW is Jericho. It's nice to see he hasn't lost any of his mic skills.

• United States
20 Nov 07
I have thought that it was him ever since the interuptions started as it looked like his 1999/2000 year stunts. I thought that it was going to be him and then I heard something about breaking the walls and I knew it had to be him. I am glad that he is back and I hope that he does well. Maybe he can beat Randy Orton!!

• United States
16 Nov 07
It's gonna be that day and plus there's a new WWE Magazine out there with Jericho on the cover. If that's not enough proof who those videos are, then I don't know what is. The videos I figured were him considering how he debuted in the WWE years back with the whole Y2J countdown. After careful deliberation and thinking about it mentally, I knew it was him and that was it.