World diabetic day

India
November 13, 2007 7:48am CST
World diabetic day is annually organized in november 14th.this years motto is SAVE YOUR KIDNEY. I think it a worst disease.to some extent we can prevent.patient needs 15 min walk.over eating of chocolates can increase the chance.never marry a diabetic boy and girl.it is related to our mind.eating while watching tv should be avoided.these things i know. do you have this disease.?.. Or in your family..?..
5 responses

• United States
14 Nov 07
Yes I have what is called "The Silent Killer", Type 2 Diabetes. The reason it got this name is because you can have this disease for years before you even know it. Most people find out they have diabetes when they have to go to a doctor with complication that this disease causes. November is the month for Diabetes Awareness. I have learned how to keep my disease under control with diet and exercise. And I have a blog that explains what this disease is, what the symptoms are, what complications it can cause, and how to control it. Type 2 diabetes is inherited...My grandmother had diabetes. I have 6 children and none of them have this disease. It can be caused from overeating. Everyone should be tested for Diabetes. Diabetes has nothing to do with the mind. Eating chocolate has nothing to do with diabetes. Overeating of any bad carbohydrate is not good. Where did you get this misleading information?

• United States
14 Nov 07
Good for you for spreading the information... the problem is that many people will listen to old wives tales instead of searching for facts. My husband's type-2 is inherited... he has always been thin and still is, so when he was told about his sugar levels after his flight physical, he was stunned. He lost his pilot's license until he could prove he was in control, and that was a good wake up call for him. He rebelled for a while, like everyone does, but is doing well now.

• India
14 Nov 07
Hi Kowgirl, I have read it from a magazine..?.?.it is said that eating chocolates,can increase chance of getting diabetes.is it wrong.?.?.?

• United States
15 Nov 07
Over indulgence of any food is bad but a diabetic can eat chocolate. The chocolate it's self will not cause diabetes. It is mostly caused from eating too much fats and carbohydrates and not enough fiber. This is what causes weight gain. Asians are not prone to be overweight but they have a higher risk of developing this disease. To understand this you would have to know what diabetes is. Please read the begining of this blog it will explain everything. http://living-with-type-2-diabetes.blogspot.com/2007/05/you-are-not-alone.html


• United States
13 Nov 07
Well diabetes is in my family..my mother's side. My mom, her sisters and brothers all had it. I don't know but I think my older brother has it.. I have been checked several times but came low each time..thank God..

• India
14 Nov 07
Hi littlefraniscan, i think your family members have this.you must check it once in a 6 months.my mom and dad has this. Thanks for your response. Happy Myloting:-)

• Malaysia
14 Nov 07
Diabetic is an inherent disease in my family life record. That is why I take my time to listen and learn homeopathy treatment, where it discern me to know how to enhance the weak kidney functions. What category of food(need more green leaf food as it contain 'chlorophyll'), what kind of taste of the food. Remember BiSa-So-Se for the taste arrangement in our daily diet. Breakfast - BiSa - Bitter & Salty Luch - So - Sour Dinner - Se - Sweet. HAPPY DAPPY.

• India
14 Nov 07
Hi goodsign, 'BiSa-So-Se'. ill never forget this mantra. Thanks for your response. Happy Myloting:-)

• India
14 Nov 07
Do you following this now..?


• United States
13 Nov 07
My husband is diabetic, also his sisters, his mother, and his aunts and uncles! Some of them have lost toes, feet, legs... he has finally realized that dessert is not worth his life! Thanks for reminding me about World Diabetic Day... I'm going to bulletin on myspace right now and let everyone know!

• India
14 Nov 07
You are welcome. Losing organ oh no.... I know 1 one administrative officer.only his job is go thru all the papers and sign.due to this disease,he had to cut the 3 fingers.now she signing papers with her 2 fingers,thumb and ring fingeralready cut her left leg toe.really heart breaking.


• Philippines
16 Nov 07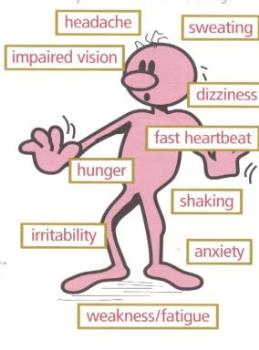 Yup, I have it...I guess it is hereditary. Since I could not do a daily 15 minute walk, I just exercise every morning using a treadmill. I'm on medication now that's why my blood sugar is under control...you're right. I'm so scared that my diabetes will damage my kidneys, that's why I really make it a point to heed the advice of my doctor and nutritionist, especially avoiding too much sweets in my diet. Dieting is never easy, but I'm really trying...

• India
16 Nov 07
Hi psyche, dont be afraid..!your disease is now under control.thank god.so keep on doing exercise and medication. Did you see our friend goodsign's formula.? Thanks for your response.Always keep in touch. Happy MyLoting :-)