Lazybones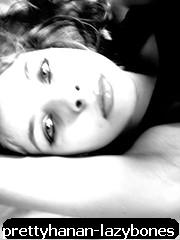 Malaysia
November 14, 2007 8:05pm CST
I am a student who want to success in education and carrier like others. But previously I am always having poor results. I frustrated. The problem is I am lazy. I have tried many things to treat my weakness. But still could not find it. Are you a lazy person like me enjoy success in your education and carrier?? How did you do that? please share with me your fruitful tips to solve my big problem. **prettyhanan**
4 responses

• United States
22 Nov 07
but prettyhanan, i think maybe you are still kind of young. maybe you are thinking about other things like your friends. What i know about life is if you have a goal in your mind, just do a little bit everydat to approach that goal, and you will not be lazybones! and dont think too much, just DO IT!!

• Malaysia
22 Nov 07
Hello cliffcliff. Thanks for giving kind tips. I don't know what wrong with me. But I will keep try to fight my lazy. Thanks for response cliffcliff. HAPPY POSTING. **prettyhanan**

• United States
24 Nov 07
maybe you are not too lazy, you just believe that you are more lazy. Compare to your brothers and sisters.

• Malaysia
15 Nov 07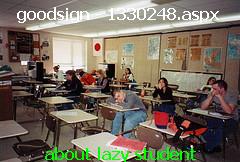 Hi & Hello, prettyhanan. Laziness actually happened in one's life is greatly due to time management, monitoring and control. This is the only panacea to your "laziness disease". Prepare your weekly time table and adept yourself to that effective board for your self-monitoring-control. Just do it, and the "evil of laziness" will doff from your soul, mind, heart and body. Cheers and cheerful special for you, prettyhanan. HAPPY DAPPY.

• Malaysia
16 Nov 07
Hi goodsign. Thanks for your fruitful tips. I love it. But I think it is to hard to be done. But I will try it soon to make sure my future did not destroy by my lazy. HAPPY LUCKY. **prettyhanan**

• Malaysia
24 Nov 07
Thank you very much, my dear good friend 'prettyhanan', for your sincere marked my response as BR to your discussion. With respectful, my sunglasses down for you. May peace, success and happiness be upon you, for now and in future. As Usual From Me Special For You, HAPPY DAPPY.

• China
23 Nov 07
I used to be lazy when I was a student.Sometimes I cost a day to do nothing but sit or sleep.Can you think of waht time I have had .Now when I think of the days ,it's nothing.No people,no time,no place.But I wasn't happy for I cann't talk with my classes about the lessons. Little friends make me feel sad.I always suppose if I wasn't lazy,what would be happen to my life. Lazy will make you lost many chances.Why not do something we like when we are young.I hope so,I also hope you can happy!

• Malaysia
23 Nov 07
Hello friend. What a great support you give. Thanks for that. I hope I can change my attitude. I don't want to lose chance that I already have. HAPPY LUCKY. **prettyhanan**

• China
22 Nov 07
Well , a people who are really lazy will not realize their problem. So I think actually you are not lazy but just don't know what to do. Maybe you can make a plan then you can make full use of your time. And just think of your beautiful future then you can work efficiently.

• Malaysia
22 Nov 07
Hello and Hi zhangvicky. I like your tips. So simple. But I don't think I can cure my disease. Thanks for your response. HAPPY LUCKY. **prettyhanan**