New look for me, why and how come

Canada
November 15, 2007 11:18am CST
Good morning my mylot friends, well the new me has short hair again, it was just to much bother to try and get rid of the frizzes every day, so once a month I would have nice looking hair and the rest of the time a rats nest. as well I will have to get new glasses, sort of I get new lenses, but have to use my old frames and they won't cover the costs, it seems every time I request something I am supposed to be covered on medical services plan, the rules change and it gets less and less in coverage. I am sure a lot of you are finding this out your selves. Any how I would love to hear from any one about, how they renew them selves, I did this just because I thought I needed a fresher look, How about you, what do you do, and if possible why
4 responses

• Gold Coast, Australia
16 Nov 07
Hello there Robin! Well, you could have struck me down with a feather when I saw your "new look"; I think it looks fabulous! What a difference it has made to the way you look - modern and "with it", lol! You have achieved a nice clean, fresh look and it really flatters your pretty face. When I want to freshen myself up a little, I usually end up getting a new hairstyle, or even a different colour, just for a change. It always lifts my spirits.

• Canada
16 Nov 07
Hi Abbey thanks for the complement I have to agree it does give me a fresh and bit more modern look, I am tempted to color it but the additional expense of keeping it up may prove to be a down fall, and this way I just need a trim every 6 weeks, it has taken me years but I finally found the style I want. again thanks , hope you and yours are all well and happy

• Gold Coast, Australia
16 Nov 07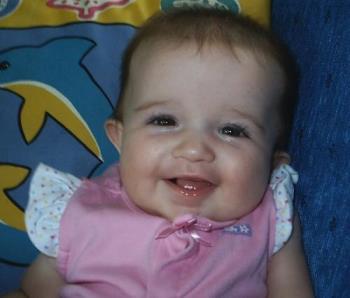 I'm glad you are happy with your new-found hairstyle. Yes, we are all well and happy here in Oz - we moved house recently and now live on the same street as our son and his family, so we get to see our new granddaughter almost every day! She is 6 months old now and is a constant delight to us.


• United States
23 Nov 07
Wow, very chic. Looks great on you and very youthful, although the longer hair was nice too. I like a haircut to make me feel rejuvenated, although I don't cut it very short, one of those "bob cuts". I don't like really short hair on myself. In the winter, it's nice to have longer hair, as it keeps me warmer. I also color my own hair every couple of months, which saves on the expense of the hairdresser. Every now and then, I like to buy some new cosmetic colors too, so I'm not wearing the same old lipstick, cheek color, etc...all the time.

• Canada
24 Nov 07
thank you I love it as it is so much easier to take care of and not frizzy, that was the part I hated about long hair, but I agree this does make me look a bit younger at least I think so, the funny part of all of this is I had to get new glasses and I picked them up yesterday and wow what a shock it looks like I have a ton of lines and wrinkles on my face and I do have them but they are magnified by my new glasses, so now that I have every thing in good repair (lol) I am good to go

• United States
29 Nov 07
I'll bet if I got my glasses replaced (which I need to) I'd be totally shocked! I can only imagine what I look like to people with good eyesight.

• United States
15 Nov 07
To be truthfully i'm due for a change myself a hair cut or hair style. something that would make me feel really good about myself. you got me thinking my friend.

• United States
15 Nov 07
I've been tempted to cut my hair short but I'm a chicken! lol! I'm 44, and have had long hair, then short hair, then long hair again... I think I look much younger with long hair. My hair is naturally curly and I do wear it up a lot, but mostly I pull it back in a clip or pull part of it back and let the rest hang down. I've been told that I look younger now than I did 5 years ago when my hair was really short! It's just as easy to take care of whether it's long or short cause I just let it dry naturally and don't do a whole lot with it.