Chiari Scare Over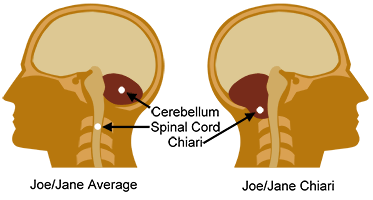 United States
November 16, 2007 3:29pm CST
I just received my results from my MRI. Because of headaches and the fact that 3 of my children have Chiari they were lookiong to see if I had it too. Thankfully I do not have it. I believe that things are going to turn around for our family. Being that it is almost Thanksgiving tell of some reasons your are thankful. I know this is a Chiari discussion, but I believe this can be for all.
2 responses

• United States
31 Jan 08
Well that is ggod new for you, wow, you posted this 3 months ago. was this the one? don't give best response right away. Let more people answer and then youput best reply. Just trying to help. I hop things are better for you this year!

• United States
31 Jan 08
Thanks for the advise. I will do that. I just knew this was already 3 months old. But yes I am feeling better. :)


• United States
31 Jan 08
Things have gotten better, I am happy to announce. I believe this is going to be a great year.