Remember the Boat?

November 18, 2007 8:20pm CST
You may remember that earlier this year I nearly murdered my partner when he came home and told me he had bought a large boat. The whole thing turned out to be a practical joke, but I didn't trust him. Well, so far he has not bought the boat but he has bought 6 holiday chalets. Not one had a floor or a roof but he renovated the lot. So far so good and I am very proud of him. However, I overheard him on the phone tonight, and there really was a boat, but it had sunk ~(yes, it just gets better and better, doesn't it?~) but in the recent floods the thing actually came ashore and is beached. So here we go again. I am ready to take the starter motor out of the car. He is not having that boat!
2 responses

• United States
19 Nov 07
lololol oh my I thought that wa gone for good. and just where did he thinnnk he wouuld park it? and it took him months of work to restore the CHalets just what is on his mind for he would probably never get to use it wount have the time once business picks up!

•
28 Nov 07
Yup, I thought I had heard the last of that rotten boat too! It would take him ages to restore and he does have to do the chalets but he says it won't cost him anything and he can work in his free time. Don't you always worry when a man says his hobby won't cost a bean? hugs

•
29 Nov 07
Well, time is something men don't notice if they are having fun and getting filthy, especially if oil and grease are involved, sigh. I think I am going to bulk buy some thick, black towels lololol


• United States
19 Nov 07
Hi Doll, Good for him that he has redone the chalets..Did he resell them and make something on the deal? Sounds like the boat may need work also. Maybe he would just fix it up and resell it but then maybe he wouldn't!Funny story of the boat..maybe someone was trying to tell him not to buy it! Wanna borrow my iron pan to hit him in the head with? heheeheee xoxoxoxoxoxo

•
28 Nov 07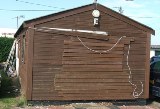 yeah yeah yeah! Send me that iron pan. for him and his Dad lololol. At the moment we are renting out the chalets and he is going to restore a couple more this year. I am not boasting but he really does do a lovely job of work. I am going to try to upload the before and after pictures for the chalet!I just do not want that boat!!!!!!!!!!!!!

•
28 Nov 07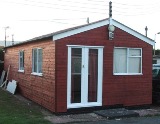 And here is the same chalet after he had renovated. all he has to do this year is finish the outside step.