If you would find $100 right now, on the street, what would you do with it?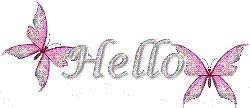 Canada
4 responses


• Malaysia
1 May 07
umm can i take it and use it to go shopping? hhehehe..


• United States
1 May 07
I would probably go shopping with the one half and give the other hald to the Humane Society To help the animals.I would feel bad in a way because someone might have lost the 100 dollars and might have really needed the money.Or I could consider it a blessing.BUt it would be kind of hard to find the owner.Because if someone lost it they might not know the correct amount they lost.So therefore no one would proabbly claim it.