Did you know that it's World Toilet Day today?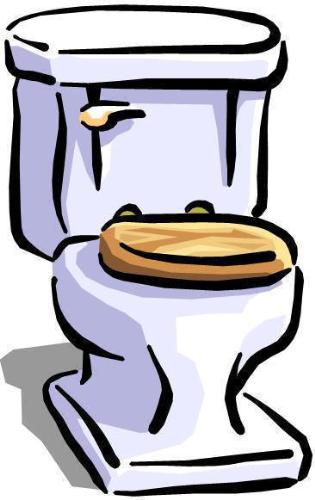 November 19, 2007 10:13am CST
No, I'm not kidding! Please take a moment to read the original article about World Toilet Day: http://www.wateraid.org/uk/get_involved/world_toilet_day/default.asp?dm_i=179054792 Some quick facts related to this day are: 2.6 billion people do not have somewhere safe, private or hygienic to go to the toilet. One gram of faeces can contain 10 million viruses, one million bacteria, 1000 parasite cysts and 100 parasite eggs. The simple act of washing hands with soap and water after going to the toilet can reduce diarrhoeal diseases by over 40%. Safe disposal of children's faeces leads to a reduction of nearly 40% in childhood diarrhoea. Let me know if you'll be taking any actions to help raise awareness of the global sanitation problem.
8 responses

• United States
21 Nov 07
dear marky, when i worked at an airport for quite a few years, i was always grossed out by the number of women who came out of those bathroom stalls, and walked out without washing their hands...you guys beware...that same woman may be your girlfriend, or signifigant other, and if she exists from the bathroom and tries to put her hands all over you...don't let her...unless of course, you already know that she is a real handwasher kind a girl...lol...stanzi

•
21 Nov 07
It always amazes me how few people bother washing their hands after using the toilet - or just rinse them under the tap quickly (which can be worse than not washing them at all!). Having given talks to school children about the importance of correct handwashing - I make sure that I always thoroughly wash mine after visiting the toilet.

• United States
21 Nov 07
dear marky, do really be more careful them normal now with the mersa epidemic out there...please refer to my previous discussion on the latest news of the mersa epidemic...sincerely, stanzi

• Australia
19 Nov 07
Oh well we should all join in, I guess it is a very serious thing when you think about it, something that a few years ago no-one would really talk about it that is the good thing about today people can virtually talk about anything and that is good for everyone.

• Australia
20 Nov 07
Haha, That is so funny! I hate going to public toilets but I'm not very good at holding on! So so glad they exist! Go the Toilet!!



• Philippines
20 Nov 07
I didn't knew that they celebrate this kind of day, so I thank you for putting this to my attention. I always keep myself clean as possible, especially when going or coming from the toilet. I make sure that I wash my hands, sanitize them if possible and flush the toilet!;) There are lots of diseases now which are caused by improper practices of using the toilet and improper maintenance, I guess corrective informations should be shared to others for them to be more aware of what does cleanliness and sanitation means.

• United States
19 Nov 07
Wow! Who knew?! Lol...they have a day for everything, don't they? Let's see...so far, I've plunged into the article and got the full poop on it. It was interesting to read about all the species in feces. (No s*it) It's plumb crazy to read about so many not having a proper place for safe, private, or hygeinic outlets for their daily doo. Thank you for you post alerting us to this global situation. If nothing else, we should ALL raise a stink! (Sorry...I'm in a hahaha mood today lol.)