in the eyes of a child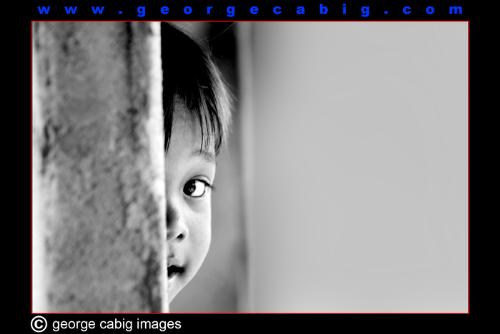 Philippines
November 20, 2007 5:19pm CST
i have a 2yrs old nephew who at the early age knows how to talk (got it from her talkative mom i guess). last sunday, we we're gathering around in a rainy day and then all of a sudden a glass fell and then my nephew was a little bit terrified but what terrify me the most is when he mention a word that like a curse/swear in our dialect (ex. atay - means s**t). we we're like who taught him that? i mean, i know kids are quite intelligent know a days but i just hope that we can be more careful specially around kids. i dont want him to learn how to curse or do other stuff we adults say or do at a very young age. sad to say.
4 responses

• Canada
25 Nov 07
I have 4 children, and you never know what they will say... most times children learn what they live. We all need to watch our words and actions ro assure a great childhood that will lead them into great adulthood....

• Abernathy, Texas
3 Dec 07
I agree, I think if we all became aware of the things that just slip from our mouths we'd be suprized. I think recognition of these things is a positive thing even without children about. :)

• Palatka, Florida
21 Nov 07
I know my little niece when she was like 1 or 2 would pick up cuss words and fast. We all had to watch what we said around her. Now my nephew hardly says anything yet. I hope he starts talking more. He is over 2 years old.

• Philippines
21 Nov 07
hey friend. that's exactly how i feel with my nephew, after hearing him saying that its like i really have to be careful. on other hand, perhaps your nephew first develops his locomotion sides rather his speech development. hopefully he will then learn how to speak;-)


• Philippines
28 Nov 07
exactly and you'll never know what they are thinking.

• Canada
15 Dec 07
you wouldnt be a bit surprised what kids pick up... you may think that they are not listening but infact they are.. they pick it up all the time... to say that you dont want him to curse or do other stuff we adults do and say.. sorry hunny you are sadly mistaken as we all grow up.. if you dont want him to imitate what you do and say dont do it around him dont let him watch programs with it in and dont have him around ppl that do... like malls, stores, restraunts,... another thing i doubt that will happen as you are deprieving the kid of that as well..