If you have a very big problem,whos person you like to share your problems?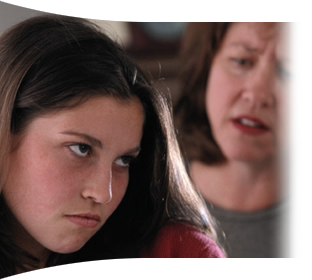 Philippines
November 21, 2007 1:23am CST
me, if a has a very big problem my sister is my consultant, she knows how to give some good advices and nice answer to all my problems.thats why i really love my sister and if she lost on my side, i really don't know what should i do every time a have a big problem.
6 responses

• Malaysia
22 Nov 07
Hi reanicah. Good discussion. Mine is my mother. She always stay by my side, loving me all the time, kissed me when I cry and hugged me when I afraid. Every time I got a problem she is the first person who I often share with. Although she is a busy person, but she never failed in being a mom, friend and lover for her children. I love you mom! HAPPY LUCKY. **prettyhanan**

• Philippines
22 Nov 07
you know your so lucky, coz you have a good mother.

• Malaysia
22 Nov 07
Thanks friends. Hope it will not last. **prettyhanan**

• China
22 Nov 07
Problems?oh..I am facing a puzzeled prolblem these days.i was thinking about it all the time.That's "what kind of boyfriend who will accompany with me experiecing my life later i should look for?" lol.whom can i share this problem with?so i found a big sister who have married for several years and have some experiences about marriage. she gave me some advice.i feel much disatisfied.In general ,I will share my problems who has some experiences on it.But everyone's love is different.I am still in a puzzle about it.:)

•
21 Nov 07
Whenever I have or I come across the worst situation then my boyfriend is always in my side. We know everything about eachother so whenever I'm in problem then he is the one who helps me relive my stress. He gives me useful situation and help me get out of the situation as well. He has been there always by my side. So, I think I would be in a total mess without him.

• India
21 Nov 07
Before marriage, I used to discuss with my teachers and parents. Now I tell my wife and friends. Some where from some corner, the solution is forthcoming. I am not adamant that I should only solve my problem. It is not possible.