myself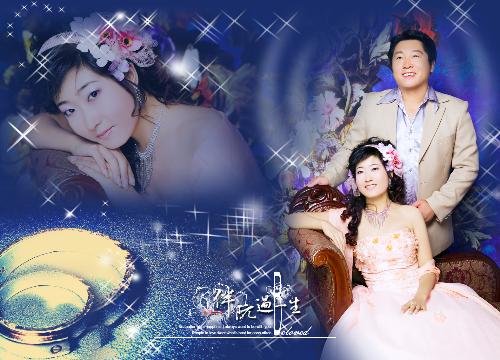 China
6 responses

• Malaysia
23 Nov 07
Hello niushuang. I love wedding. But, its not suitable for me yet(under age). I think you show this image to tell your coming wedding right? If so, please invite me when you have decided the date.lol! HAPPY LUCKY. **prettyhanan**

• China
26 Nov 07
In fact,see your writing is a very happy matter!Thanks you at first.Then if you could come to China,i'll be your guide to visit the anywhere you want.Moreover you will the guest of honor for me in that very day.:)

• Malaysia
26 Nov 07
Oh! Really?/ How lucky I am having such a cyber friend like you niushuang. **prettyhanan**

• China
23 Nov 07
haha marriage!i have just read some articles about marriage,well,we should be serious with it.it requires responsibility,tolerance,and ---love.anyway,i am happy to see people in marriage and in love!

• China
26 Nov 07
You seem so happy.That's very nice and i think you are a good person. How about your lover?

• China
26 Nov 07
i am still in college studying,but he is in another city working. oh...miss him so much:(

• United States
23 Nov 07
It's a beautiful picture! It shows two very happy (not just smiling for the camera) people. Congratulations on your marriage too! May the two of you have the most fruitful, harmonious, romantic and rewarding relationship! May those that you honor bless you both with the most loving support!