Why women dont like football?

India
October 28, 2006 6:34pm CST
Isn't this strange? Were we created different? why they don't like it while men LOVE it? NOTE: I mean in general, so most women. Same apply to men most like it. I know they like shopping more than men, so don't give example by compare them.. Try to give intellegent answer (doesn't have to be long to be intellegent).. It's a psychological question.. Think & Answer
11 responses


• United States
29 Oct 06
I think it's because we have better things to do then to actually sit and watch a game on TV. I like the sport, especially playing or playing on playstation. It's hard for me to sit and watch a game on TV, the announcer's voices are just so boring to me.

• United States
29 Oct 06
P.S. I know how the game is played. I really like football, I would rather play then watch.

• United States
29 Oct 06
men went hunting and watched other men hunt while women stayed back gathered food and reared children etc ....Most sports hav etheir roots in the primal hunting....and football si no differnet .since women never "watch football" they dont like it:)

• United States
29 Oct 06
I am a girl and I love football, actually I love watching all sports except golf.. I don;t know something about people chasing golf balls is not real exciting

• United States
29 Oct 06
I think if woman took the time to learn how the game works and how hard the players play they will come to love the game .. watch a few games or even go to one its alot of fun i am a woman and I LOVE FOOTBALL..

• United States
29 Oct 06
I think that more and more younger women like football - because now more and more girls are competitive in sports. I think that now the lines between what men do and what women do are not as clear - it is okay for women to like sports and men to like cooking. A couple of decades ago, though, the lines were still drawn - women didn't work, they took care of the home and children, sewed and had tea with friends - men worked, played or watched sports, and did the competitive things. Since women entered the work force and began competing for jobs, women have become more competitive, so competitive sports have become more attractive. I am a woman and I LOVE football - and I actually know what is going on when I watch a game! GO DAWGS!!!

• India
1 Nov 06
because they don't play this .they want lot of energy.

• United States
1 Nov 06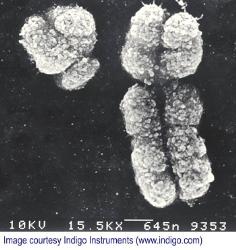 well, women communicate in different ways. We are more creative and mentally stimulated by colors, themes, ect.. Men are mostly physical. they use their body to do everything. They communicate in a more active and physical manner. I think that football just isn't mentally satafieing to women. I think we need more complex things to relate to ...

• United States
29 Oct 06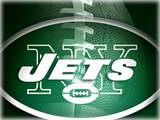 I LOVE football! I played in the pee wees when I was little. And I absolutely hate shopping, thats why I shop on the internet. I never have to set foot in a stinky nasty mall. GO JETS!