India should bring Sehwag back as opener

India
November 25, 2007 9:21am CST
Sehwag should be brought back as opener for the series against south africa and australia. He is very crucial for the tour of australia. On bouncy wickets Sehwag can be very dangerous. He should be picked for test matches also. If he gets going he is unstoppable. He should open the India innings along with Gautam GAmbhir in tests. This is because both have done very well for their side namely Delhi as openers.
11 responses

• India
26 Nov 07
Honestly before going for a series like Australia Virender Sehwag should have been brought back. He is a big match player and on the previous tour down under was one of the main reasons for India's good performance. We are trying with guys like Dinesh Karthik but he is not an opener. Sehwag should be given a run of 5 test matches and asked to prove himself

• India
6 Dec 07
Dear Subhadeep, you must have seen the performance of Wasim Jaffer in the last 2 test matches against pakistan. Do you think is there any chance for Virendra Sehwag as a opener replacing Jaffer. Probably, your inenr sense will not permit to accept this absurdity. I think it will take some more time to prove his ability in Cricket. So it is matter of wait and watch situation for Viru.

• India
25 Nov 07
I would actually love to see Sehwag back in the opener's slot, but his form has been awful and you cannot go for tours of South Africa and Australia hoping for Sehwag to hit form. Currently on merit, he does not deserve a place in the team. The current opening pair of Jaffer and Karthik have done reasonably well. Even if one of these two fail, the next in line to take the job would be Gambhir on current form and then only Sehwag. If Sehwag has to get back his place, he needs to work out better on his technique and cut out his penchant for half baked shots earlier in his innings. Cheers! Ram

• India
6 Dec 07
Dear Ram, I have recently posted a comment regarding Virendra Sehwag. Really, in the present situation in India, he is not deserving a berth in the Indian Cricket team. Really, the opening pair of kartik and Wasim Jaffer is doing reasonably well. It will be difficult for Viru to get a place in the team in coming season.

• India
26 Nov 07
I personlly feel that sehwag should not be brought back to the team at all and he does not deserve a place in the team, as he has been given ample chances already many, many times for the past 2 to 3 years and he has not used it at all and his performance has become bad to worse these days and he definitely should not be brought back to the team at all, even in one day internationals.

• Azerbaijan
26 Nov 07
for me sehwag is a class act and no second thoughts on that a player who can change the match upside down in a matter of hours his track record as opener is second to none for me he should be in the squad but to play or not is anonther qusetion as jaffer and dinesh has done admirably well

• India
26 Nov 07
I dont think that India needs to change their opening pair altogether. But definitely we need another opener in the squad. And the only one who fits that bill is Gautam Gambhir. I dont think roping in Sehwag ahead of Gambhir would be fair. Personally I feel that Sehwag is much more talented and threatening than Gambhir, but selections must be based on performances in the recent past. And there Gambhir outranks Sehwag.

• India
25 Nov 07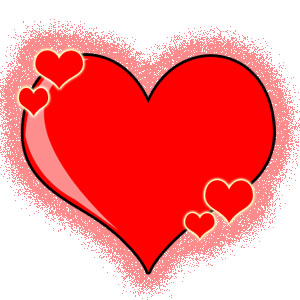 I think sehwag should be made to open with sachin in onedayers against australia.i do agree that ganguly is batting fine,but the problem is he is one of the slow starters and once you are against australia,you cannot afford to have such slow starts.so your team really needs someone to blast at one side so that sachin can play in his normal way.so once sehwag gives such a start australia would really be in the back foot.so i think he really needs to be given a chance in the team to open along with sachin.also in tests i think its high time to replace karthik and put in sehwag.

• India
6 Dec 07
Dear Cudamani, I am really praising your analysis on Virendra Sehwag. He is really formidable for opponents. But looking towards his underperformance since last year, he has been dropped from the expected list of players to Australia. probably, the management is thinking that they have better options than Viru.

• India
6 Dec 07
He has not been selected in the list of probables. i would have loved to see him open, but he has not done himself any good by not scoring even in the domestic season. so i feel the selectors have done the right thing http://mylitemoments.blogspot.com/

• India
28 Nov 07
Well sehwag as a opener would be mind blowing...he is just too good for tht.. i just love to see him bat as opener.. but i still doubt of gautam ghambir as opener..as jaffer is playing well.. Though your right on ur point tht hey have played for delhi.. but man Here there are playing for their nation...so cant take tht thing... Well Sehwag definately my choice for the tests...

• India
27 Nov 07
I also agree that Sehwag and Gautam Gambir should be picked up for the tour of Australia. Depending upon the form in the practise match either Sehwag or Gautam Gambir should be played as opener in the Australian pitches. In the Australian pitches the bowl tends to move faster and also bounce more. I think good solid opening partnership is needed to make India win the match against Australians. I think Gautam Gambir or Sehwag should open the innings depending upon the form. I really wish both of them would get into good form in the domestic matches.