How Much Do You Expect to Earn Here in MyLot? per month?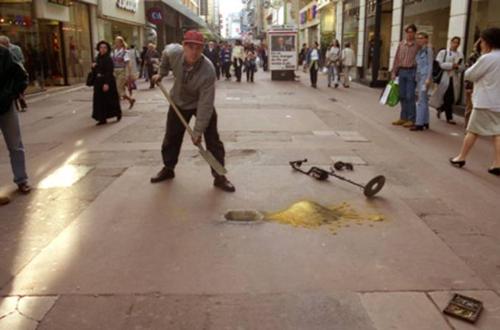 Philippines
November 26, 2007 9:33am CST
I am new here so I really cannot see the full earning potential of MyLot. So I decided to start this discussion of how much do you expect to earn here so that I could somewhat picture out the amount. And with the amount how much time is needed to get attain it. BTW, I am only expecting to earn $10 per month. Is that a little low?
6 responses

• Malaysia
26 Nov 07
It all depends on how much time you are willing to put here. I only have a few hours daily and with that I could make about $3.00 per month. Not much but time is the limiting factor for me.

• Croatia (Hrvatska)
26 Nov 07
When i first joined mylot i thought that i would make more than $10 monthly.. but one year later i still haven`t got my first payment.. yeah that`s right... one year here and still no payout.. but i don`t mind it.. i rarely get time to post on any forums and not just mylot.. if you have enough time you could probably achieve your goal.. as it says in tags, it depends on you! welcome to the mylot! enjoy it!

• United States
26 Nov 07
I have been here also more than a year and still have not reached payout. I am close but not there yet


• United Kingdom
26 Nov 07
This is definitely not a serious money making site. I am here to make friends and it is very sociable and I love talking to people from all around the world. I joined about a year ago now, I first started making about $1.60 per day which is not much, $30 a month. But now there are so many people on this site the earnings have got less and less. Now I find it difficult to earn $.50 a day! So many people don't stick around because you can't earn good money.

• Australia
26 Nov 07
hi wolfie34, Are you saying that ur earning getting less because mylot got more and more user? what i mean is, is there any relation between number of mylot user with how much earning you can get?


• United States
27 Nov 07
I've been a member for nine months now and I still haven't made my first cash payout! HA...I'm obviously not here for the money. I only get on mylot a few times a month just to see what every one is talking about. Sometimes I do some research - every once in awhile I can find a decent review on a website. Other than that I'm not too involved here on mylot, but I do enjoy it when I'm here.

• United States
26 Nov 07
I am not on here very much so I hope to earn 1 or 2 dollars a month. I know that it s very small amount but I dont have many refferals so I dont think I will make any more than that. I like mylot but it takes alot of posting to just get a few cents when I can go to other site and make 2 cents in 30 seconds. I am going to stay here to get my payout and then I will have to see what happens after that.