Do you rent as many DVDs, when there are new shows on television?

United States
November 26, 2007 7:35pm CST
Do you rent or buy as many DVDs when there are new shows on television? Or, do you wait until the off season to rent them? Most times I wait to watch all the new movies between TV seasons, when there are no brand new television shows to watch. That way I can catch up on movies I wanted to see, without missing any of my favorite shows. It's a great way to save money, too. If I rent movies, while the new shows are on, then I have to set the DVR to tape the tv shows and then never get around to watching them. And, it gives me something to look forward to. And, while everyone else is enduring reruns, I get to watch brand new movies.
3 responses

• United States
1 Dec 07
I have a subscription with blockbuster online where I get up to five movies a month. We rarely make it through five a month at any time, but we do tend to watch movies when our favorite TV shows are in reruns. I won't usually watch a rerun unless it was a really good episode, I'd rather turn off the TV. But if I know there are no new shows on, I'll try to make it a movie night to get the best value out of our subscription.

• United States
27 Nov 07
I rent (or borrow from the library) about the same amount of videos throughout the year. It seems these days they show reruns even in the fall. I'm often catching up on different shows online like Lost, which I stopped watching on TV a year ago.

• United States
4 Dec 07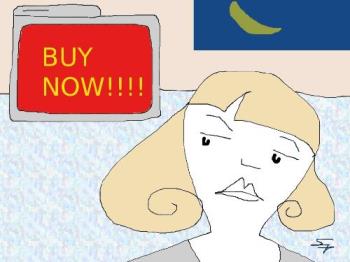 My renting habits are the same all year around. Usually, around 3:00 in the morning there isn't a thing on except infomercials. I do tend to keep Vampire's hours, especially if I have a migraine attack that ruins my sleep pattern. Then I thank the Gods I've a Netflix Subscription...