How long do your kids keep their rooms clean?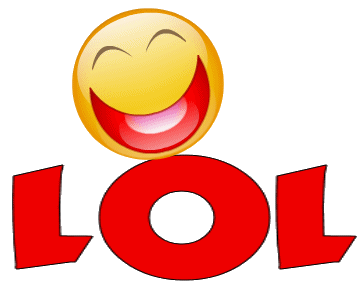 United States
November 27, 2007 9:36pm CST
I am pretty sure I am not the only parent who has problems with kids and their rooms being messy...Am I? lol My kids seem to destroy their rooms as soon as it gets clean. I try to give them a list of chores to help take care of it, but it seldom gets done without me helping them out. They are 7 and 10 so they should be able to do it without me. I have even tried to set a timer and make a game out of it...and they will do it. It just never stays that way for very long. So what have you done to keep your kids room tidy? I am sort of a clean freak and so when things get out of order, it throws the rest of the house of balance...:) Any suggestions, comments?
10 responses

• United States
28 Nov 07
My boys are 8 and 9 and it takes an act of congress to get them to keep their room clean. They share a room and can't even keep it up. Drives me crazy! LOL! So, no, your not the only one out here. I've done the game thing, the yelling thing, nothing works. I finally went on strike and refused to go in and clean it, which is what i always end up doing. They are better about it now because if they don't clean it they don't find anything they want. Makes life so much easier to not stress over it so much. I really think it's the age. They want to act older, but they don't really want any responisibilities that come with growing up. Kind of aggravating, but i'm sure it has to get better. LOL! God bless and keep us posted on how things turn out with the whole room cleaning process and if you come up with another way that works, let me know.

• United States
28 Nov 07
An act of congress...LOL!!! I love it. It is so true. I used to tell them everytime I would have to clean their rooms they would loose something and wouldnt get it back until they cleaned their room on their own. It worked for a litle while, but evntually they didnt care. I think it is the age too, maybe I should bribe them with money?? Thanks for the response. Good luck with your "cleaning room journey" too. :)

• United States
28 Nov 07
Hey Jen, Heck no, don't bribe them with money, because then, they will think they need paid for all things they do around the house...or every single time they straighten up their room. How about trying this, when they don't clean up, go in there, bag everything up, I mean everything, clothes (maybe just leave a select few so they can have something to wear), toys,...everything, bag it up and tell them that now they shouldn't have a hard time keeping their room cleaned up. Or go in and throw stuff away, don't let them think they will have a chance at earning things back, just tell them it is going to the trash. Love ya girl, good discussion.

• United States
29 Nov 07
Thanks for the response. Yes I have done the bag thing, but I need to keep doing it until they get the point. :) Thanks for the response. Talk to you soon.

• Ireland
28 Nov 07
You are not alone lol..... I have an endless battle with my 8 year old to keep his room clean. When he does clean it, it doesnt stay that way for long. I think they only want to clean it so that they can have fun messing it up again!!! :-)

• United States
28 Nov 07
Yes I think that is sooo true. I wondered what would happen if we asked them to make a mess...and if they would then keep it clean. A little reverse psychology. Oh well, mine are older and it probably wouldn't work! Thanks for the response. ;)

• Australia
28 Nov 07
hi there jenseyedea yes well i cleaned there rooms yesterday my sons and my daughters room and i told them i wont be doing it anymore cause they leave there socks and clothes all over the room next time i wont to it they will cause it nice yesterday the next day messy again thanks for this discussion and happy postings

• United States
28 Nov 07
Well glad to know I am not alone. I dont know how they do it so quickly...like they have little monsters in their rooms that help. LOL I dont remember my room being such a mess when I was growing up, but it probably was. Thanks for the response.

• Australia
29 Nov 07
My son is 2 1/2 and likes to leave his toys lieing around. Sometimes he helps to pick everything up and other times it's like trying to get water out of a rock. Some days I'll tidy up and within 10 minutes or so he'll have messed it all up again. So to try and get him to help tidy up I've started playing a game I used to play with my nieces when they were younger. You time how long it takes for them to put everything away and then next time they have to try and beat the previous time. Because my son is so little and doesn't understand time yet we play the game quicker quicker which means we have to ut everything away as quick as possible. He loves it.

• United States
29 Nov 07
That is a good idea. Hopefully it will continue to work with him as he gets older. :)

• Australia
29 Nov 07
I'm hoping that he keeps helping out. I'm a sole parent so his help is wonderful. The only problem is my ex husband was fairy untidy at times. I worry sometimes that when my son comes home from visits he will think he can also be messy here. People have told me to get kids to help out games are an eaier way. And pocket money. Because if they do not do their chores the pocket money can decrease in value or else they get no money at all.

• United States
28 Nov 07
I don't know if im right or just lucked out here. I also am a clean freak. I have raised 4 girls alone. Let me tell you , girls are the worst slobs. I gave up on their rooms. It was their private space. I did put my put down on the rest of the house. that space was "ours" and we all had to contribute to keep it clean. If they wanted to live in a sloppy and dirty atmosphere that was thier choice. I did not have to spend time in their bedrooms nor did my guests. I did however put my foot down in commom areas of the house. I did not run around picking up after them like a martyr. They perhaps did not care what our living room looked like as I did. If they left candy wrappers etc around....I would pick them up and I would deposit them in the offenders room. I had a basket for eadh bedroom. when I cleaned the livingroom and kitchen, all clothes, dishes and garbage not taken care of went into the basket and dropped off into the proper room their rooms are their private space...let them be slobs if they choose but don't let it spill out.

• United States
28 Nov 07
Hey that is a great idea. I will have to try that if I get frustrated any further. Thanks for your thought out response. Have a good one. :)

• United States
28 Nov 07
I guess I really don't care about the bedrooms which ultimatly they have to deal with anyway and I can close doors on. I want their energies spent on our "family space". that is what we all contribute toward. I could be wrong but i don't think so.....all my girls are grown now and and have really clean places.

• Canada
28 Nov 07
My children are 12 (girl) at 8 and 6 (boys) They all clean their own rooms every day or else they don't get a chore mark for it. So they are pretty good with doing it. But every now and then it can get a bit messy and I will help them out a bot to reorganize everything. It basically gets messy everyday but cleaned everyday. LOL

• United States
28 Nov 07
Well lucky you. I wish my kids would do that. I could deal with the mess if I didn't have to go and clean it up. That must be nice for you. What's your secret? lol Thanks for the response. :)

• Canada
28 Nov 07
Well to be honest I am claustrophobic and a minimalist so if things get bad I don't feel comfortable in the rooms. They know this about me too. They like me to come in and read to them and stuff but I tend to not go in a messy room. We never really talked too much about it, just the way we are I guess but it works for us.


• United States
28 Nov 07
I have 2 kids the oldest is 2 and the little one will be 6 months on the 30th so she isn't into everything yet but shes getting there. My 2 year old as soon as you go clean up her room and yes I make her help she always seems to go in there and make a bigger mess then what we just cleaned up. Sometimes it drives me crazy that my house gets turned upside down as soon as its clean. The best way is that I clean it up when they are sleeping then it stays clean for a bit longer. I've learned to relax a bit at least they are not tearing up the house. My aunt makes her kids close their bedroom door to hide their mess and they are teenagers so I guess it never ends the older they get. My other aunt is always fusing at her daughter who is 11 to clean her room. Good luck hope you figure out a way to keep their rooms clean and if you do let me know b/c I have 2 girls and I know their room will always be a mess.

• United States
29 Nov 07
I also try to get a lot done when my kids are sleeping. I can get a lot done in a short amount of time if I have peace and quiet. Thanks for the response. :)

• United States
28 Nov 07
I am extreamely lucky enough to have a play room. My children have there bedrooms with LIMITED toys in it. They each have one small toy box in there rooms if they can fit it in there at the end of each day they can keep that toy in there room. otherwise it goes in the play room. There play room is in the attic. It is a full size finished room and decorated just for them. They painted and have every thing in the world in there. I do not care what it looks like because it is just there room. Company doesn't normally go up there and if they do they understand the mess because they are just kids. Before bed every night they have to clean up what is in there rooms. Putting every thing back in the toy box. And as I said its not too much. It works for us. My parents did this thing called "room inspection" you HAVE to be consitent for this to work! Every so often they would come in my room if it was clean I got a dollar if not then they went in with garbage bags! After it was all put in bags I was told keep my room clean ... yeah yeah well the next time they came in my room if it was clean I would get a garbage bag back. If not then they would fill up another. It worked for me as a teenager. Good luck hope these help

• United States
28 Nov 07
Wow that is a really good idea. I may have to try that. My kids werent home last night, so I spent the evening going through some of their thingd while they werent here. Some of their things that were broken I ended up getting rid of, and they have so much I doubt they will miss anything. Plus Christmas is coming and I have to make some room...LOL But anyway as of today their room is neat and orderly. Maybe I should mention that I am going to do "room insoection" and see how long their rooms stay clean. Thanks for the ideas! :)

• Malaysia
28 Nov 07
Hello jenseyedea. I am not a mother yet. I am still a 'kid'. If I clean my room I take two(2) hours to clean up all the things. I just make it when I see my room is totally messy. I often clean my room once in two(2) week. I think its a bad habit but I still a 'kid'.lol! HAPPY LUCKY. **prettyhanan**

• United States
28 Nov 07
Wow well I guess whatever floats your boat. LOL! I think that if you dont mind it who cares. Thanks for the response. :)