So far from family...any suggestions on coping?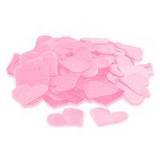 United States
8 responses



• United States
29 Oct 06
One of the bests things you can do is make friends. It is especially easy if you have kids (always something to talk about). If you don't have friends, then you might have to go out of your way to make them. Join a health club, or some kind of club that fits your interests. You have to make the first move though!!

• United States
29 Oct 06
Hi dollbaby! I can sure relate to how you're feeling. My family is all in Canada except for my son who is in Indiana and I'm here in California and have been since 1997. It's really difficult. I had a really tough time with it when I first came here. My in-laws were a blessing in disguise - they made me welcome and helped me to settle in. I pick up the phone and talk to my Dad every chance I get. You might consider buying yourself a Webcam and have your family purchase one too..it's not the same as being there in person, but you can at least see them. Best of luck, my dear....and if you ever need to talk, please feel free to drop me a line.

• United States
29 Oct 06
I am away from my entire family. They are all together in NJ, and we are in VA. My suggestion would be to get out there, meet people, work, volunteer, etc.

• United States
29 Oct 06
I am in the same boat I moved from Ca to Va 3 yrs. ago so we have no family here. Sometimes it helps to make new friends so you won't be so lonely. You are also very lucky to be close to your parents. I envy you. Take care :)

• United States
29 Oct 06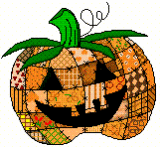 I feel so sorry for you. I like to live close to my family. My 2 sisters live away, but my mom lives in the same city as me. Hang out here on mylot, that will help pass the time, until you get used to them being gone. Do you have any other family that lives close? Keep your chin up and good luck.

• United States
29 Oct 06
I am in the same boat.. I am in California and my parents are in Ohio