The best book in the world: Picture of Dorian Gray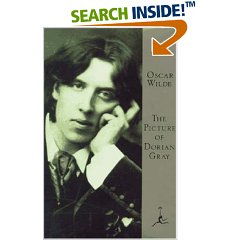 Italy
November 28, 2007 7:01pm CST
Why do I like this book so much? It's difficult to say why I like it exactly because it's such a wonderful book.First of all can you even imagine being forever young? Isn't that every man's dream? But what makes this notion even more interesting is the fact that the author is relating the way we look to the actions we make and the life we lead. Can that be true? Are some people ugly because they are evil? Is this connected? I consider Dorian Grey very superficial as a person. There's one whole chapter dedicated to his collections of useless stuff. I think that Sibyl was also just a piece for his collection...maybe the first piece in the collection of his experiences and trophies. It's really interesting how our decisions affect other people. Why did Sybil have to die? Because she was ordinary and he wanted something extraordinary but also fictional and impossible? His love for extraordinary things made him ordinary whereas her live for him made her special but he didn't understand that.
3 responses

• United States
4 Dec 07
Although the evil=ugly connection is usually laughed at (and it is a pretty old and not particularly nice literary cliche), certain vices can definitely hurt someone's appearance. Most smokers and heavy drinkers start to show physical signs of it after awhile. Having a couple of drinks--or even a few too many--isn't necessarily evil, but you could consider it a sin. The connection with Dorian's portrait is that it's a resume of his sins and vices (which are much easier to trace/identify than something like evil, which is even more subjective) It's been awhile since I read it, but I believe there are some hints in the book about why Sibyl was a poor match (visits to certain back alleys, etc.)

• Italy
4 Dec 07
Yes she was a poor match because she was poor and she was acting in a very dirty and cheap place.And of course he stopped loving her because the night after he confessed her his love she stopped living in the plays, she stopped being Julietta and other Shakespeare's heroines and because Sybil Lane how loved Dorian Gray. But he didn't love her that way, he loved her because she was acting as an angel. He didn't love her as a person but the fact that she was one night Desdemona, the other Juliette...

• United States
4 Dec 07
I have not read the book. Now that you have mentioned it and liked it enough to start a discussion about it, I will make it a point to look through it next time I am at the bookstore. I love books, love to read, and love it when someone recommends a book that means a lot to them. I like your avatar and user name. I am a HUGE gilmore girls fan. Still in mourning over it coming to an end.