Are you an IN-LAW or an OUT-LAW..?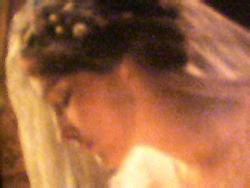 United States
October 28, 2006 10:42pm CST
Do you have in-laws who treat you as part of 'the family', or do you feel like an uncomfortable, singled-out, can't stop looking at my watch during family functions member of THE FAMILY?...Are your in-laws there for you no matter what or does it seem they are against you no matter what?
6 responses

•
16 Nov 06
when i was with my partner, was the out law, his mum did not like me and it was very noticeable, now that we are no longer together is mum has totally changed her attitude towards me, i just feel sorry for his new girlfriend!

•
16 Nov 06
well i do know that every girlfriend that he has had has never been good enough for him. he is her boy but he is 45. I know that she cant stand his new g/f and to be honest i am pleased too

• United States
17 Nov 06

• United States
12 Nov 06
I'll always be an outlaw to my step children. I have been their stepmother for 30 years now, and yet when there are family get-togethers, I'm pretty much left in a corner with which ever one of my own children I can talk into going with me. Even when I'm the one preparing the dinner, none of them ever think about including me in anything. Their own mother moved to another state at least 15 years ago. She was only married to their dad 14 years as opposed to my 30. I've been buying them things and helping them out most of their lives. We get along one on one, but in a group like this, none of them ever even talk to me. I'm not very outgoing in a crowd, so I seriously feel uncomfortable every time I have to be a part of this group.

• United States
12 Nov 06
I'm sorry to hear that :( ~Especially when you mother them and help as you would if you were thier biological mother!..That's just not right! I hope things improve for you in the future..Have you ever let your hurt feelings be known to any of them when you are on a one-to-one basis with one of them-?

• United States
9 Nov 06
I definitely feel like an "out-law" with my husband's family. His mother never liked me, even said in front of me one time "I don't know why you want to marry her, you could've married that sweet little blonde, Jennifer", lol! My husband's father was the only one in his family who was ever nice to me, but he passed away last February.

• United States
9 Nov 06
I am an "in-law" with my fiance's family but he feels like an "out-law", I guess, not because my family doesn't like him but because my mother likes to nag, and my fiance has had a hard time getting a job, and getting into college, etc., in other words, even though my fiance is a great person, he's had some hardships, and his self-esteem is sometimes low and my mother can, whether she likes to or not, she can make him feel even worse. By the way, you ask good questions, I've been reading through some of yours since I added you as my friend, and you actually sound like you have something to say, good job! I also like poetry and being outside, I like to garden. Send me a message sometime if you want to talk!

• United States
9 Nov 06
TY!!!!!!!!!!!! Congratulations on your up-coming Wedding! ~Have you ever said anything to your mother about how her words and actions make your fiance feel even worse? I hope this resolves for you both, because something like that can become a great strain on a marriage and will take it's toll over time...Maybe suggest to her -indirectly somehow- that positive reinforcement and encouragement will have a better effect then draining his self-esteem even more..Good Luck 2 you!! :)

• United States
29 Oct 06
my mother in law and father in law were wonderful but have both passed away.