How many times a day do you post on mylot and how long does it takes?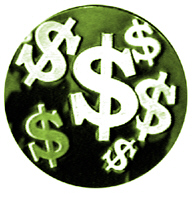 United States
November 29, 2007 2:38pm CST
I don't post very much on mylot but I'm getting into the habit of it. I have a few friends that post here about 10-20 times a day and they make about $3 or $4 dollars a day. I don't think it's very hard to make payout but I do believe you have to be deticated. It takes a few days to but its worth it. How many times a day do you post to mylot and how much do you get back from it?
8 responses

• United States
30 Nov 07
3-4dollars a DAY?! that's crazy. i post a lot too, but the most i've made in a day so far was 7cents! i'm only up to .45 right now. but i'm not getting discouraged. i'm going to keep going. i set goals for myself now with how many posts i want to try and make in a day. i've made 25 or so today and plan to keep going. hopefully this will help me break my 7cent highest payout? haha.

• United States
2 Dec 07
Cool...I'm doing my best to post everyday now! I make money in other free programs but mylot is my newest one.


• United States
2 Dec 07
Yeah....you have to post a picture with every new dicussion you start! It will also help if you have refferals. If you post 10 times per day and each with a photo you have a chance to get up to or close to $0.20 that day.

• United States
29 Nov 07
I post about 20 times a day. I did some math and to make payout at the bare minimum I would need to post 33 times, if I get at least a penny per post. Well it doesn't matter. I am here for the friends and nothing else matters. What would be real great though would be a payout of 5 dollrs that you can cash out at any time you want. That would make myLot much more enjoyable. Thats just my opinion on things.

• United States
30 Nov 07
yeah, i like the 5dollar payout idea. and the cashing out at any time. although.. 10dollars is better than five..but ten just seems like it's going to take forever to get to! haha. the cashing out anytime thing though is definitely a good idea.

•
29 Nov 07
well i have just recently returned to mylot after a few months of not posting here and i am going to try and post each day and read the new messages and topics.

• United States
29 Nov 07
That's cool. Are you wioth any other free money making programs?

• United States
29 Nov 07
I used to put in alot of time reponding to posts a day but now I havent much time and also I have other paying sites I do that make more for my time.I do use mylot and get one everyday as well as to check about the make money site posts to see if anyone has any new posts and also if their are any new ways the people do to make money.You could probably earn a good bit with having referrals as well as posting and making discussions .I also like mylot because of my friends that I have made and I enjoy socializing with people.I would say I now probably earn about 5 to 10 cents a day on mylot responding to discussions.I reach payou of 10.00 about 7 months ago and now I am almost at a second payout.It all depends on what you put into it.I have heard that thier are people who are making around 30 to 60.00 a month on mylot.

• United States
29 Nov 07
$30-$60 a month is alot of mylot! LOL! You would have to be here all day. I'm doing a study and keeping track of it. I want to see how much I will make in one week on mylot if I start 15 discussions a day ,all with pics, and respond to at least 5 topics a day.

• China
16 Jun 08
I don't usually surf the internet so I haven't earned much on mylot.now I have a good refer on this site,and he make the most money among my earning.

• United States
15 Jun 08
Pay depends on profits that MyLot generates daily. Sometimes we get more. Sometimes we get less. It's always fun to post on MyLot. I've never had a problem getting paid. It's one of the only real money making ventures on the Internet that is not a scam. I listed a few more money making ventures that have actually paid me on my money making blog. http://freewebtoolsonline.blogspot.com/

• Philippines
29 Nov 07
i dont post my own discussion everyday only when i think or find something interesting to post i usually like to answer to some other mylot members discussion maybe in one day if im in the mood and i find good and easy discussion i make 10 answer per day but if im too busy and im not in the mood i only answer 2 to 3 a day and the amount is depends on how many discussion you make and you answer my lowest earning is $0.1 and the highest is only $0.23cents :-)