who will win this second test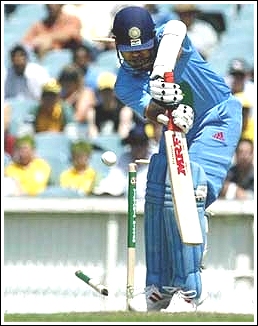 India
3 responses


• India
3 Dec 07
every indian hopes that india will do this, but we are all aware about the pakistanis they are equally tuf to us they are also getting chances to win the 3rd match if it so then we are all dashed...so we belive that indian captain will keep up his word and make indian team to the wining session!

• India
1 Dec 07
its very difficult to decide now that who is going to win who is not. cricket is a game where anything can happen and who knows pakistan also has some tricks into there sleeves but i must say india played brilliantly and all the players were good... i can't say that india is going to be the winner or not but they have a good chance... know everything depends on the bowlers.... it's there time to show there potential....

• India
3 Dec 07
i think this discussion will end soon because we are all know the current situation the pakistans batmans has steered out the indians hopes in this second test i think this test will ended at draw, what ever it is if we continue this draw in the upcoming test match soon we will be the cupper.

• India
1 Dec 07
well what I can see is that there is nothing in the pitch and to assist the fast bowlers and that is the reason why Pakistani bowling attack is not at all looking good. And also the fact picked up the only one regular spinner which is making their life very tough. On the other hand Indians have two quality spinners and many part-time spin bowling options so overall I think India is in a better position. Also after a total of 500 plus and I don't think we would be clear below anything than 600 it will be very difficult for the Pakistani players to play on. Just think about it they have to scored just 400 runs to save a follow-on. I think this match is in the hands of India if everything goes well.