what do you think of Gecko's?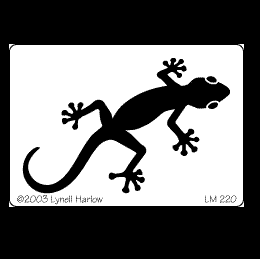 Craig, Alaska
December 1, 2007 2:04am CST
I just love them and other lizards.I love collecting anything I can get of lizards. Other types not just gecko's. Does any one have a pet lizard and you would like to share you fun times with your pet? I used to have a small lizard when I was younger and he died I don't know why. I was told I held him to much so he got scared. I don't know I was very loving to him. Anyways share your feelings about these cool creatures.
3 responses

• United States
9 Dec 07
I like geckos. I think geckos are cool. I like the way geckos look like.

• Craig, Alaska
9 Dec 07
There are cute. I like the size of them and their body shape. I can't wait to visit Hawaii one of these days. My best friend lives there and says come stay with me. So when I do go I hope to get a live picture of a gecko. Also bring home a gecko item for a store there.

• United States
22 Dec 07
Geckos are so neat. I agree with your feelings and opinion Lizzy. I may get one as a pet. To me, reptiles and amphibians have their points too as companions. Some don't get it, but I really don't care on that point.

• United States
22 Dec 07
I think Gecko's are a very cool little lizard. :) Before my husband and I had kids we wanted to get a bearded dragon. I don't remember why we never got one. I think all lizards are cool in their own way.