Do ya'll remember Whitney Houston when she was on top of the world?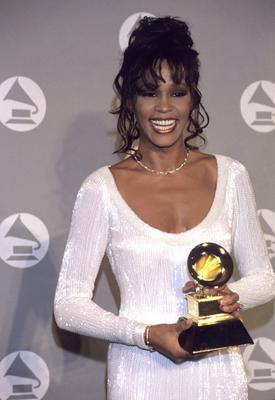 United States
December 1, 2007 2:59pm CST
Friday night I wached a special about the greatest Grammy moments. Whitney Houston was voted in the top five ( I think number four) for her rendition of "I Will Always Love You", back in 1994 or 95. She wore a beautiful white evening dress and sang with that unbelievable voice that put her on top of the world as the best selling female artist ever. And she looked beautiful and healthy. I had to get out one of my many Whitney CD's and listen to more of her. I just think it's a crying shame that someone that had it all threw it all away for the supposed love of a man that helped her become the unhealthy drug addict that she became. She went from race to disgrace. I wonder if she ever listens to some of those inspirational songs she recorded and wonders the same thing??? I, for one, am hoping she straightens up her act and makes a comeback. I miss her making music. Anyone have any thoughts about Whitney?
6 responses

• Greece
2 Dec 07
Only thing i have to say is that she was a great singer, but not my style of music. She had great voice, of course, but im not much into pop music. Its really sad that she has come to the mess she is now...she reached the top but now shes staying for so many years at the bottom.Thats really sad

• Australia
2 Dec 07
I've heard that she is making a come back and has been see at many events lately. She seems to be a wonderful person and if would be lovely if she recorded some new songs. She has such a beautiful and powerful voice. Truely one of a kind. But I must admit Delta Goodrum sounds similar to her.

• Bulgaria
2 Dec 07
When i was younger, she and Marriah Kerry were at the top. And the film "Bodigard" was hit. Here we have a short commentary emission called "Show buzz" and they often talk about the old stars from some curious aspects of their life and career.

• Philippines
2 Dec 07
i soo loove The BodyGuard! it's corny, but lovely. it's a true romantic film. and i love her songs from that movie. she was the top female singer back then. i guess once people reach the top of the ladder of success, the only direction the go is down, down, down...or up, up, up??

• United States
1 Dec 07
I remember that back in the late 80s and early 90s. Then all of a sudden... well you get the idea. I don't think she'll make a comeback but anything could happen.