...i need advice...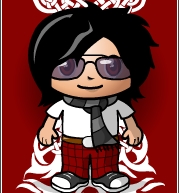 Philippines
December 2, 2007 2:43am CST
....i am depress to my small business.....more expenses.....low income cannot cope with the present high cost of basic needs....what can i do...?!give up or continue to handle a business....?!
5 responses

• India
2 Dec 07
Well my dear friend,dont give up.....it all happens in the business.Well u didnt mentioned ur buisness.Dont loose ur heart.Im very much experienced in this matter.I started a training institute at hyderabad.For the first two months i was in huge losses.But i didnt give it up.As we know where is the problem in our business,discuss with it with ur dearest friends or may be with ur parents.Iam sure they will give u a good advice.I feel that publicity is the key factor in the business.really it makes the difference.If u mention ur business i think i can give u a good advice... ALL THE BEST...........

• India
2 Dec 07
hi hanreq, Sorry to hear that. What kind of business u r doing? Give details so that people can share their views and their experiances. Well keep hopes alive and believe in yourself. Cheers & best of luck. Tutul

• Kenya
25 Jan 08
First of all you need to do some assesment in your business, take count of all the expenses and their worthness, remove the unneccesary expenses, replace the costly needs with cheaper ones. If the losses are not too high just continue with the business and dont give up but if they are abit too high then I could advice you to stop the business for sometime until things go back to normal then you continue. Most importantly, pray to God to help you make the best decision.


• United States
25 Jan 08
Please dont give up, just expand your business or thoughts to a better job now and in the future, Business come and go, your life and happiness is most important. Hopefully ypu will work things out with strength from confidence. you are young, dont worry too much... -cliff