How are you going to celebrate Cristmas this time?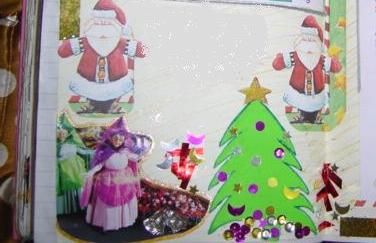 India
December 2, 2007 9:38am CST
Do you have any special plans for this Cristmas? How have you thought of celebrating it this time? what are the gifts that you have thought of giving to your family and friends?Do you want any special gift for yourself that you would like someone to present you? Do you get thrilled when santaclaus gives gifts to you? In many places a pre-Cristmas party is organised where we all sing and dance with Santa and later also get presents from him. Do you like it?
3 responses

• Palatka, Florida
2 Dec 07
I usally go to my Grandmother's house for Christmas Eve. We usally have dinner and then we exchange gifts between all of us. I like watching my neice and nephew to see how happy they get when they get new presents. Espically my nephew since he is only 2.

• United States
2 Dec 07
I have thought about just sleeping in late. The night before giving my daughter her gifts. It's always something going to piss me off. So I think this will work out fine. I can go across the street to my mothers when everyone is gone.

• United States
2 Dec 07
Our special plans for Christmas include having both of our sons at home. Son number two just returned from Iraq and son number one will be going to Iraq in a few months, so having everyone together is the best gift we could possibly have this year. Of course, if Santa decides to treat me, what I really want is a new ceiling fan for the living room. I've started sending out the word and I think my daughter-in-law got the hint, so we'll see. As for gifts for giving, that's the hard part but I am definitely leaning towards giving my parents food items, probably delivered from Schwan's. I did that for my mom a couple of years ago and it went over very, very well! Nothing to clean, nothing to store except in the freezer. Food is a great gift for seniors.