What is the worst nightmare you ever had in your life?

United States
December 4, 2007 12:10am CST
Man I had many nightmares before. I remember one where I was chased down several streets and into a empty shopping mall(don't know why the door was open) but ran up the escalator running from shop to shop trying to get away from a guy dressed in all black with a gray ski mask on holding onto a sharp long knife with blood on the tip. Then I trip over a toy from K-bee toys and fell down the escalator landing head first. I dragged my bloody body up and ran like crazy out the door of the mall. The guy still chasing me. There were no one in site and so I continue on running and I went looking for my car went in but then he jump in front of my car. I was so scared didn't know if I should run him over or just drive in reverse. Then right when I was going to run his sorry little butt over I wroke up in a sweat....what is your worst nightmare?
1 response

• Philippines
4 Dec 07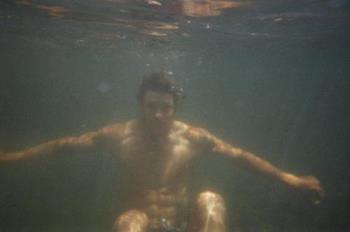 My worst nightmare was I was in a wake. I saw my mother crying. Then i asked her why she was crying, and she never responded me. It was as if she never saw me, then I realized I was the one in the coffin.

• United States
4 Dec 07
Holy moly that is scary. Dang talk about unforgettable nightmares. That one is never going to go away. Did you ever go find out what that dream means? I mean they have dream readers out there and also books on that kind of stuff. Because that dream is more than scary....

• United States
7 Dec 07
No problem dear, sorry to hear that you lost your younger brother. And besides they tell you to be descriptive here anyways. If it helps hey I am all ears. Hope everything is well and may you have sweet dreams...

• Philippines
7 Dec 07
Thanks. Yeah, it says to be descriptive. :P Thanks.