How much time do you spend on Internet every day?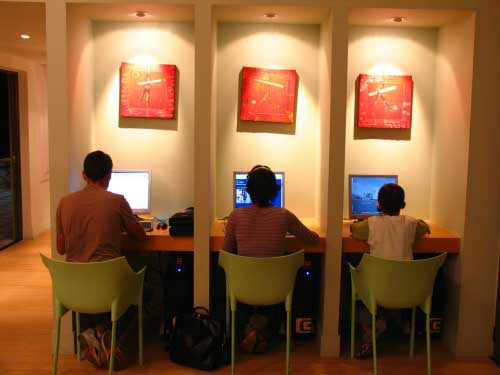 Greece
December 5, 2007 3:15am CST
I am curious to see how much of your time you spend on internet. Since i understand mylot requires a serious amount of time, lets hear how much time we spend in front of the monitor surfing net. I spend many hours, 10-12 every day, not only on mylot but also on an online game i play which is browser-based. Thats many hours, but i dont regret doing it.
5 responses

• India
5 Dec 07
Hi! Before I joined mylot I used to spend very less time say about 1-2 hours checking my mails or surfing the net.Now after I started mylotting, maximum I spend 7-8 hours and minimum 3-4 hours.And I am thoroughly enjoying it.I feel I spend my time in a constructive way.



• Philippines
6 Dec 07
I do not have the same amount of time online everyday, but there is usually one day in a week that I do not log on the internet and the rest of the week I do log on and the maximum time I have spent time online would probably about 9 hours. They actually vary, there are times I stay for about 4 hours only, the minimum would probably about an hour or so.