Why are the daughters always the daddy's girls and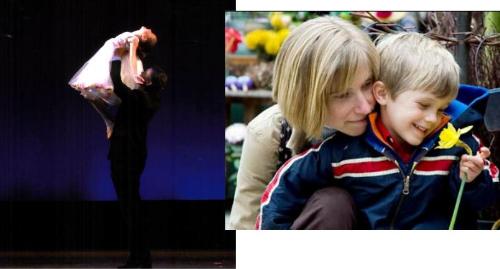 India
8 responses

• India
5 Dec 07
Hello,Balasri!it will be wrong to feel like that.because the parents like both sons and daughters.of course,a girl feels more attached to the father because he knows it well that he is the custodian of the daughter.she has to go to some others house after her marriage.so his love to the daughter is more.but the mother likes more to her son because he will be with her all through her life and save the family progeny.but it does not mean that her love to the daughter is less any way.it is a psychological phenomenon but in noway it is true.thank you.good day to you.

• India
6 Dec 07
We are three sisters and we have always been mama's gals. Of late, however, with more more time to spare our father has just begun to pamper us subtlely but we miss out on those days when we were kids. I feel, a strange connection binds the daughters with the fathers and viceversa. it's very sweet, special and hugely desired. having said this, the bond otherwise with a son and a father or a daughter and a mother is also unique and intense in so many ways. Bala, If you allow me to go overboard, I think you have an amazing connectivity with your girl. You are such a sweet heart and I am sure it is a mutual admiration between you two that will go on life long. God bless.

• India
6 Dec 07
Bala, That is the cutest pic I have seen lately. The emotion is oozing out of your eyes, I can see how passionate you ae about your sweetie pie. They say, daughters grow faster than we can imagine. So live every moment of her childhood and try to lengthen it with good memories. Love for the cutie.


• India
18 Dec 07
Interesting...but that's not always the case. I admit I am a daddy's girl...but there are so many girls out there who are very close to their mother (I know quite a few myself). And I think that's good because however close you are to your dad, there are certain things that you need to discuss with your mother (as a girl and vice versa for boys). Well, as far as the pampering goes, you are right. Dads tend to pamper the daughters more and the mothers the sons. Personally, we are 2 daughters and my dad was closer to me and my mom with my sister. It's hard to generalize on that I feel.

• India
18 Dec 07
Really?? Well, I can't really comment then....we were 2 sisters and we have two sons. But come to think of it, my in-laws have kids of both gender and I guess you are right. My mother-in-law dotes on my husband (she actually dotes on all 3 kids) and my father-in-law dotes on his daughters....and sometimes I get embarassed by all the hugging and being kiddish with my father-in-law (my sisters-in-law) bit.

• United States
9 Dec 07
They aren't! Sorry to burst your bubble there Bala. But my eldest daughter is very much into her mom. :) And she isn't that much into her dad. And as much s it is wrong for me to admit such...I know if she had to choose, she would choose me over him. ha ha

• United States
6 Dec 07
You know I was always thinking about it. And I hear it from one girl who was motehr to a boy and the girl and she said she is just jealous about the girl, so she loves the boy better. Kinda crazy, don't think so? I think the parents should be the same to the both of kids, btu I am not parent yet and it would be not right to judge it, before I experience it on my own. But interesting discussion, by the way.

• Turkmenistan
5 Dec 07
I think it is because they are opposite, so they can better teach them the ways that will be presentable when they get married. Daddy's little girls are very special because they need to protection, discipline, and love to thrive. Boys need the gentleness of their mother to teach them balance. They can be tough with dad, but mom will help them learn how to treat a woman. The woman wants her son to grow up and be like her husband and the man wants the daughter to grow up and be like his wife.

• India
5 Dec 07
LOL Bala maybe its 'opposite attract" thing! i have no idea but i agree ALL the girls i know are daddy's girl (including me which i guess you already know) and ALL the boys i know are mamma's boys! Maybe its the law of nature!

• United States
5 Dec 07
I have no idea ,but you are right because both of my boys are closer to me. I know they love their Dad very much ,but they always consult with me before going to their Dad.