Exams all this week!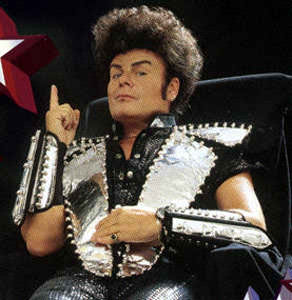 8 responses

• Argentina
6 Dec 07
Roald Dahl, most definitely. I just love his books. Good luck on your exams!!!

• Argentina
6 Dec 07
And now I'm surprised to discover I'm the only stupid one with a serious answer to your question, hahaha. sorry, I can't write english as perfectly as you do, since it's not my mother tongue, he LOL!

• Argentina
7 Dec 07
You have a bad sense of humour? Come on, you're the funniest mylotter ever! Keep on the good work! By the way, thank you, but I'm not a dude... LOL!


• United States
8 Dec 07
X, I can see that you will be passing Hick101 with flying colors! Keep up the good work darlin'! Bay Lay Gray xx

• United Kingdom
7 Dec 07
You could always say you had a touch of dyslexia and you could get someone to help you with your exams! Apparently if you are registered with dyslexia you get 1:2:1 so nice try there! Just sit back and dictate your answers to your helper! Neat trick indeed, I'm impressed. Joking apart I hope your exams go well for you, good luck!

• Australia
6 Dec 07
You are sooo lucky I speak toddler! I have no idea about your school system, so I can't really help with this one! lol. If you were in Oz, there are plenty of authors I could mention.

• Australia
7 Dec 07
Yes well, who doesn't like the Lion, the witch and the wardrobe? Was one of my faves when I was younger. Now I like to go a bit trickier and read Anne Rice, Terry Brooks and Bryce Courtney. Yeah, lots of good series there!




• Canada
5 Dec 07
If that is how you are going to be writing then there is no point in even choosing a story to write about. You'd fail before your teacher finished reading the first sentance.