How to get rid of red face?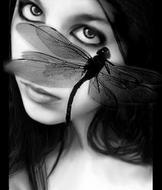 India
December 5, 2007 11:56pm CST
When I took my shower this morning I had two different face soaps and each one only had a little bit left in them so I mixed them together. Mixing them caused a chemical reaction and it burned my face. My face looks like I have a windburn. I have to go to work in the morning, and I don't want to go looking like a tomato. How do I get the redness to go away fast? I'm not allowed to wear makeup to work so I can't cover it
3 responses

• Pakistan
6 Dec 07
Well well just some soothing cream and ice cold water

• Canada
8 Dec 07
I don't think there is anyway to cover it up, not if it's a burn. You just have to let it heal and putting snything on it will just make it take even longer to heal. Except a medicated cream, I would leave it bare. I hope you have learned a lesson and don't ever mix anything with chemicals in it, together. It could have been worse and you could have lost the skin off your face as well. So your lucky this time.

• China
6 Dec 07
why do you want to get rid of red face? it represent your health is good. but if you really want to do this. you can try put the white face powder on your face . as much as you can.maybe it is useful. until you think people can't find your face is red.