Needed....money and ideas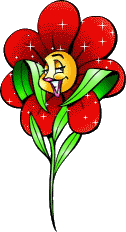 Canada
December 6, 2007 6:53pm CST
That's what I need. More money and ideas on how to make that happen. I have a new hobby that's not in the budget. It's only a few dollars but a few here, a few there and it adds up. So, I'm hoping to find a way to make more money to feed my latest hobby. Any ideas?
10 responses

• United States
7 Dec 07
Have you been to helium they can help and they actually pay.

• Canada
7 Dec 07
No I haven't. Actually, I think I've seen some mention of it on this site (in other posts or replies) but had no clue what it was. Do you belong to it?

• United States
7 Dec 07
I checked out Helium and signed up. Thanks for the info.

• United States
7 Dec 07
You should check out the site in my profile. It allows you to earn money online and it's completely free to do. I hope this helps. What's your new hobby, if I may ask?

• Canada
7 Dec 07
I'm on my way to check it out. My new hobby is tubes - not because I'm talented as a tagger but because I want the art and can't afford the actual prints. So tubes it is.


• Canada
20 Dec 07
The responses are great and full of so much valuable information. I'm glad I'm not the only one who is benefiting from them.

• United States
7 Dec 07
Take a look at my blog and see if there are any programs you're not in on yet. Feel free to sign up for as many as you'd like. I only post affiliate banners to the programs I can confirm to have paid so you can't go wrong. Look over all of them as not all of them are your standard GPTs... several of these I'm pretty sure you haven't heard of before. freewebs.com/allgpts

• Italy
7 Dec 07
I am a student and I know how it is to be without money. I tried different kind of things on internet and some of them are good and some of them are not and I am still trying out some. On internet the only important thing is to have a lot of referrals so what ever you do be prepared to find people who want to do what you are doing and then ask them to sing up under you. It is not easy to earn money on internet but it is possible.

• Canada
15 Dec 07
Thanks lorelai, I'm great at so many things but referrals isn't one of them. I'm so much better promoting other people. Maybe it's time to change that.


• United States
7 Dec 07
Try the paid-for-writing sites : Helium, AssociatedContent, SharedReviews, DayTipper and eHow. They all do pay; it's not much, but it is cash. If you're dedicated on SharedReviews, you could earn $150 from them, not counting what you earn from your referrals.

• Philippines
7 Dec 07
I think I can help you. I was also on your shoes a couple og month back then. I was looking raise more monies so I could feed my latest hobby. One day a friend of mine suggessted that i joined LittleGuysNetwork.biz I was skeptical at first but after i have to talk to them through phone and signup that is when i begin to understand why my frend are earning money online. I mostly appreciated their support and guidance. They even gave me an access on their private training sites where there is a step by step guide for newbies like me. Cool right? take a look at it.

• Canada
7 Dec 07
That is cool! I'm going to take a look at that site as well. Thanks so much :)

• Saint Lucia
7 Dec 07
well i really can't help you with that all i can say is mylot is the best that i have seen so far on the web. i know there are plenty more websites out there but it's the only one i trust. maybe some other members of mylot can help you out. anyway GOODLUCK searching...

• Canada
15 Dec 07
Thanks Keminem I'm getting a lot of great ideas from the wonderful people here. I have so many sites to choose from, I might as well join them all and learn by jumping right in with both feet.

• United States
7 Dec 07
I work from home using my computer and my telephone. I do not have to purchase inventory, sell, do collection calls, do assembly jobs, or host parties. When you start with this company you have a 90 day guarantee that you will make money so you are taking no risks. I was at the lowest point in my life and I found this company and it was like a miracle sent from above. It is helping me improve my life drastically and it can do the same for you. You can wok as little or as many hours as you want. it is up to you. Email me for more information. wahufree2live
@yahoo
.com

• Canada
15 Dec 07
I can't email you but feel free to message me with information and referral links Please and thanks