love under the tree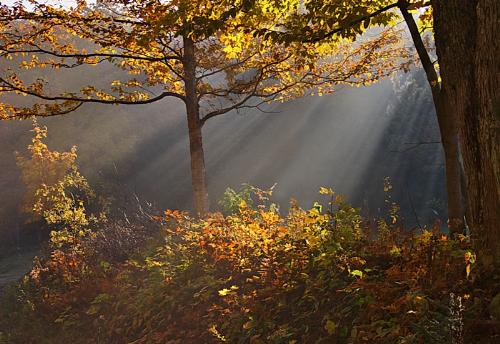 Philippines
December 7, 2007 11:40am CST
Let me share this very nice thought I have heard of. There was a tree who witnessed true love through a promise that was carved on it. After ten years, the girl went back to see if it was still there and was surprised because the boy was also there. They talked and share there experiences. Then an old lady passed by and asked the girl who she is talking to. And so the girl replied that she was talking to the one she loves. The old lady thought that she was only joking because it was pretty obvious that she was only talking to herself. Then the old lady added that there was a lost soul in the said area. She mentioned about the guy who was killed for saving the tree against the loggers! The girl then looked at the guy and guy told her that he kept their promise and then suddenly disappeared.
3 responses

• Philippines
7 Dec 07
What a nice love story but sad. I haven't carved my name in a tree though. Maybe when I got a new love and we got a favorite tree. Its nice to have memoir of things though. Specially like that one. Too bad the girl took 10 years to get back. :(

• Philippines
8 Dec 07
That's creepy. I just wonder if it could be possible. If it does happen it would be a very touching love story. Just a thought though: why didn't they end up with each other if they did love each other that much? you can continue the story if you want...

• United States
7 Dec 07
Wow, what a romantic and sad story. I carved my name and date on a tree when I was very young and sometimes want to go back and see if it is still there. This story reminded me of that. Thank you for sharing and have a great day!