1-800-Whoops!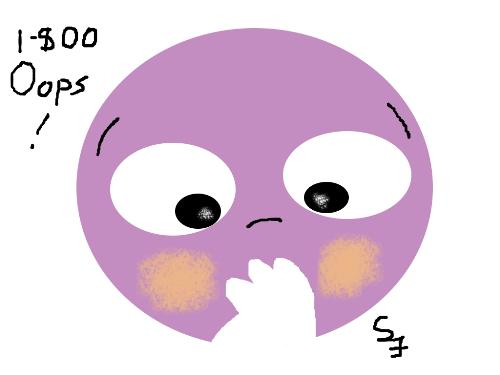 United States
December 7, 2007 6:43pm CST
"I have a message for every homeowner worried about rising mortgage payments: The best you can do for your family is to call 1-800-995-HOPE," Bush said after a White House meeting with administration officials and lenders on a new plan to help. * That would have been great if the number the President gave out was correct. He gave everyone in the United States suffering Mortgage Woes the wrong 'help' number. That number was for The Freedom Christian Academy which offers religious-based curriculum for home schooling and is located in Ponder, Texas northwest of Dallas. * The correct number to call for every homeowner worried about rising mortgage payments is 1-888-995-HOPE (4673). That gets you through to the Homeownership Preservation Foundation.
3 responses

• United States
8 Dec 07
I'd say it is an honest mistake...one I've made myself quite a few times just b/c I've always been used to saying 1-800. Growing up that's all there was. They didn't come out with the 1-888 or 1-889 until the last, I don't know, 10 years I guess. MERRY CHRISTMAS!! **AT PEACE WITHIN** ~~STAND STRONG IN YOUR BELIEFS~~

• United States
9 Dec 07
Yes. If someone made an error on G.W.B.'s prompter, it could have been an error, or if the President went unscripted and had a 'blonde' moment, certainly. Unfortionately, he has those in front of God, the United States, the World, and their brother so all know it LOL! * It's also an excuse to make a cute cartoon. I love to cartoon every chance I get.

• United States
8 Dec 07
Maybe it is a sign LOL. We are in so much deep sh** that only GOD can help now....Hahaha Bush can help by only meeting up with the heads in the financial market like the bank CEO/board of directors, Bernake and other heads and come up with a plan to help out the homeowners...It is in their best interest to help because with some many people who are way over their heads...there is no sense of hope......If they crash so does everyone else here it's a dominoes effect.........

• United States
9 Dec 07
You aren't kidding. There is talk of recession, and in some quarters the "D" word aka Depression is being used. Already, Iran has stopped selling oil in Dollars. People in gated communities are really up a certain type of creek. * In my little town I'm seeing store fronts that are empty. The only stores still around are those that are owned by Walmart and K'Mart. The Internet's still alive, but most of those folks are selling under the table.

• United States
8 Dec 07
LOL That's so funny....well, I guess we always knew he was a little slow...did they ever repeat the correct number for people?

• United States
8 Dec 07
The correct number DID get out. It is 1-888-995-HOPE (4673). Of course the Christian Academy may not appreciate the presidential induced backlog!