how can media help alleviate our poverty in the Phils.?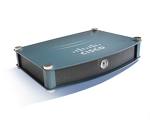 Philippines
December 7, 2007 10:58pm CST
I'm trying to figure out the best way to help improve our country with the use of the media. I've asked my students to do a survey of media preference of the people so we know what's the best way to reach them. What do you think is the most effective medium? What kind of program do you think can help the Filipino people a lot?
3 responses

• Philippines
8 Dec 07
The media in the Philippines can't help alleviate poverty,because they are at the mercy of the owners,and media owners are at the mercy of the big corporations.If you are a good media practitioner and you want to expose the truth or help the poor by creating job thereby needing financial assistance from the big boss,the owner of the publication will threaten you to lose your job if you persist or the big boss will offer you money to keep quiet.Can't you understand that under this setup(poverty) the corporations can easily do whatever they want to get the money because if we are hungry,the first thing to do is look for food.Dole out is the name of the game,that way their wealth are intact.

• Philippines
8 Dec 07
you are right on this but im sure its not totally hopeless. We can actually help some poor people through some programs in the media. We don't really have to go against the grain as that is one easy way of loosing your life. All in all I think we can still come up with programs that can help our fellow oppressed. Even if this doesn't totally alleviate our poverty, at least we're helping them eat on a daily basis and not simply receive alms to survive. If you can think of any program, do let me know. Thanks rdurusan!

• Philippines
10 Dec 07
the media should stop showing poor people as victims of the government, of the rich people, etc. instead show stories of poor people who persevered and succeeded, and create more awareness of livelihood programs and trainings available for the masses...

• Quezon City, Philippines
10 Dec 07
Media can have a big impact on alleviating poverty by really showing to us how poverty has affected our country. Media can always make the awareness of the public conscious about our current situation on it thereby they could influence many to do something or make the neccessary change in our society to solve this issue.