Do you ever get mail that you know won't be good news and just leave it sitting?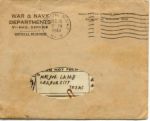 United States
December 8, 2007 12:25pm CST
My new rent increase just came in the mail and knowing that I won't be happy when I open it I opened everything else and just left it on the table. I never leave anything unopened from the mailman but this...well, I'm in no hurry to see it!!! Now that I have a part time job and my rent is based on my income of course it's going up but I'm not ready to deal with it today. Do you ever get mail that you know isn't going to be the best of news and just leave it sitting there until you psych yourself up to read it?
9 responses

• United States
9 Dec 07
I often do that. I have a habit when I go out on my errands, (whatever I do that day) to peek in my mailbox to see if the mail has come in yet...If it has, I just quickly look to see what I got, then put it back in the box, to pick up after I've come back.. Then every once in awhile I'll get some envelope from somewhere from an address I might not be too thrilled about getting...I won't open it up there and then, figuring let me do my errands first before I get hit with any "bad" news..let me deal with it later. Of course my whole time out I'm frazzled trying to imagine what dire news I'm about to get. But then sometimes I'm in for a pleasant surprise..all that worry and dread for nothing. Like one time I got a envelope from the food stamp office..In my mind I thought, oh no, are they going to stop them..instead it was to inform me of an increase in benefits! The funniest one..was a few months ago. I had gotten this enormous envelope from the Capital One credit card company. I had been very fortunate that due to a tax refund check that was due my deceased mother, but I was entitled to as personal representative, I was able to pay three of four of my credit cards in full, saying goodbye and good ridance to them..but I agonized trying to figure out how to pay off the fourth one. So I dreaded opening the envelope thinking..oh, no, NOW what? When I opened it up, I nearly fainted.....it was to inform me, that out of customer goodwill, since I had paid my other cards in full (and also had complained to the Federal Reserve Bank of what I thought was an unfair practice on the card companies part--so something they probably didn't like) that my fourth and last card was considered paid in full too! But I think you're not the only one who has to psyche themselves up to open a letter from someplace you'd might not want to hear from..

• United States
9 Dec 07
I do the same thing when when I'm on my way out. I'll peek in the mailbox and if I see something I know I'm not going to like I leave it there otherwise I put it all in my purse...

• United States
8 Dec 07
Yes i hate to open my phone bill.It is always way to high and i always have to call and check it all out and most of the time they have added something on to it that does not belong.

• United States
9 Dec 07
I pay my phone bill online so I can just check it out that way and see if there are any mistakes. Thankfully there never are.

• United States
8 Dec 07
All the time, ctry. The bills are the worst, especially when I know I've overspent and it's time to pay the piper, LOL. It's not so bad if I'm in a good mood, but when I'm already depressed, I will just ignore them for a day or two.

• United States
9 Dec 07
Yup, when the bill isn't too high it can improve my mood also!

• United States
8 Dec 07
I rarely open my mail. Most of it is bills and stuff that I just don't want to see anyway! So I guess my answer would be yes, as I never open my bills. I pay them online anyhow so I don't really need the paper mail that they still send me though I've asked for it to stop! I try not to look at it when I pay it online either really! ha ha. The only things I do open are magazines and stuff I get and of course my dvd's. Most everything else is bills or junk!

• United States
9 Dec 07
I pay my bills online to so usually I open my mail as soon as I get it. Since I knew that this wasn't going to be anything fun to read I let it sit for hours until I was ready...lol


• United States
9 Dec 07
yes, that's the whole thing of it....I have to be ready to deal with it.

• United States
8 Dec 07
No I always open everything right away. The outcome isn't going to change even if you don't open it. It could actually be worse if you delay. If you leave a bill sitting for weeks because you're scared to open it you still have to pay it.

• United States
9 Dec 07
lol....yes, the outcome will always be the same but I have to psych myself up for the bad news!

• United States
9 Dec 07
Being a pessimist I see all mail as bad news.I usually open the mail right away and get it over with

• United States
9 Dec 07
I have my method. I hand it all over to hubby, since I work two jobs, about sixty hours a week. He works more like 32 hours a week. He lets it sit. LOL. I sympathise, really I do.

• United States
9 Dec 07
LOL No I have to open it up there and then.