The written word is not all it seems!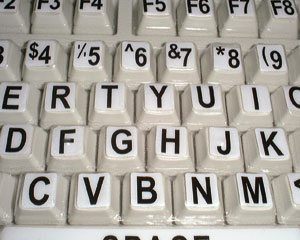 December 11, 2007 1:58pm CST
Our class had a visit from a psychologist today and gave us this great piece of written english during her talk on the workings of the mind. . . . "Aoccdrnig to a rscheearch at Cmabrigde Uinervtisy, it deosn't mttaer in what oredr the ltteers in a word are, the olny iprmoetnt tihng is that the frist and lsat ltteer be at the rghit pclae. The rset can be a taotl mses and you can still raed it wouthit a porbelm. This is bcuseae the huamn mnid deos not raed ervey lteter by istlef but the word as a wlhoe." Pretty cool! what do you think? i will never criticise anyones grasp of the written word again!
6 responses

• United States
12 Dec 07
Tihs is vrey intresitng X, I hvae seen tihs dnoe beofre. I wuold say this does sohw us how mytseiruos our minds ralely are! Bay Lay Gray xx

• Turkmenistan
12 Dec 07
Tihs is vrey ture. Tehy did this in Reader's Digest once and I raelly enjoyed laerning that. I thnik it is amazing. This is the frist time that I have ever misspelled wrods on purpose. It is raelly not that esay for me to do.

• Australia
13 Dec 07
And they worry about the literacy rates in our schools. I read that with no probs, but then again, I have learned to read backwards, upside down and a combination of the 2. No wonder my eyes need replacing! lol.


• United States
23 Dec 07
That is true, plus written communication is overrated. In reality, 93% of communication is lost when you only communicate in a written form compared with verbal and non-verbal communication.

• France
23 Dec 07
This test has been around for some time, the most intriguing is not that anyone can read but that we don't care much about what we are reading. The same does not occur in the spoken language.