A prayer for Jerusalem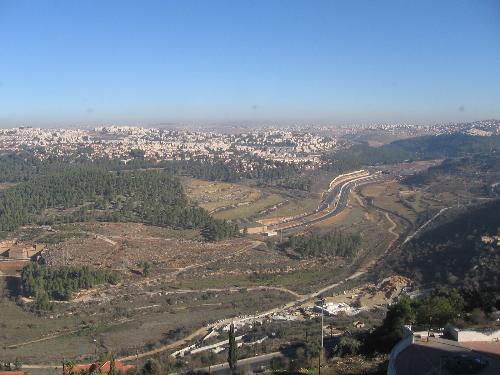 Israel
December 12, 2007 1:53am CST
Dear God, Jerusalem is the Center of the world! It is where Jews and Christians center their thoughts when they pray. May Yor grant that Jerusalem remain undivided, peaceful and that the countries of the world safeguard the safety of all that live and pray for Jerusalem. Add this prayer to your daily prayers to safeguard the sanctity of Jerusalem
6 responses

• Philippines
12 Dec 07
Wow, that was great! Any one, people or nation that prays for Jerusalem will God bless. Israel, with Jerusalem as the headquarter is the chosen nation of God. It is this nation where He manifested Himself. And when Christ will come, He will establish Jerusalem as the center!

• Philippines
22 Dec 07
We pray to God in heaven above thru our Lord Jesus Christ. It was Jerusalem where preaching was started and it spread throughout the world. Christians need not go there. People there now are not all Christians and Jews or Israelites.


• United States
12 Dec 07
Prayer for Jerusalem is always on my prayer list. Your prayer says it all, thanks..:)

• United States
12 Dec 07
We are often instructed to pray for the Peace of Jerusalem. What a timely reminder.