Superstition.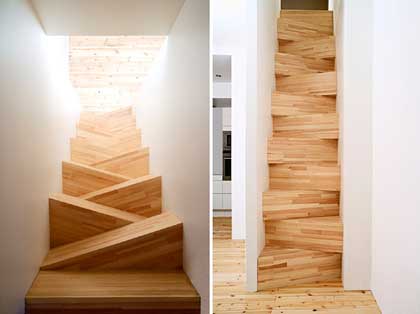 December 12, 2007 6:24am CST
I just went up a flight of stairs and someone coming down stopped themselves from coming down and waited until I'd reached the top. I'm not certain it was due to superstition but they weren't narrow stairs so we could have passed each other easily. Do you know why there's a superstition about it being bad luck to pass people on the stairs? Do you believe any superstitions? Which ones? I used to 'touch wood' but I stopped myself from doing that as I don't believe in superstitions. What's the strangest superstition you know of?
8 responses

•
2 Jan 08
I was told that you shouldn't cross on the stairs as it will lead to an arguement. It is also supposed to be lucky to trip up stairs.

• United States
13 Dec 07
I don't know about ant superstitions about stairs but the strangest superstitions are practiced by pitchers in the MLB.Some pitchers don't touch the foul line.Some have the same meal before each start.Some hockey goalies are the same way.

• India
13 Dec 07
what i think is superstitions are for those who believe i them there r many superstitions that have scientific reasons to it like 1) should not stand under a tree a night it brings bad luck--scientific reson for this is as during night trees release carbon dioxide which is harmful. 2)should no cut nails at night--as nails are small they can fly off and hurt somebody who is walking barefoot and many more so i think is quite right to belive in all these superstitions but upto a limit

• Australia
13 Dec 07
Being a Christian, I have to say that I am not a believer in superstitions. In saying this however, there are things that I feel comfortable in doing and things that I do not feel comfortable with. This is usually based more on common sense and experience more than superstition. Often I do get a bad feeling about something. If I do, I try to avoid it. When I have failed to do this, I have suffered consequences for it. The opposite has also applied. One of the really strange things I am encountering lately is to look at a clock, whether it be on a computer or elsewhere, and find that the time reads as 11.11. I really don't know what to make of this. Does it mean anything? Is it an omen? Or is it just meaningless co-incidence? Sometimes I watch deal or no deal on television. Some days I don't have a clue what is in each case. Other days however, I am sharp. I know beforehand when a contestant is about to knock over a high valued case. Hard to know what to make of all of this. As far as whether to wear the same coloured underwear or whatever for a particular occasion, I really don't have any need to do this sort of thing. However, best wishes to all those who are this way inclined. I hope that it brings you good fortune by one way or another.

• China
13 Dec 07
no i am a guy have no religions and say nothing of the superstition...but i hear from someont who face the oddness of the superstition,i never see it so i cant trust it,good luck to you,no ghost in this peace world.

• Australia
12 Dec 07
Gee Marky I have never heard of the stairs superstition before, sometimes you would be waiting a long time to get where your going if you did that all the time, I always thought the black cat one was a bit strange I think black cats are good luck...

•
12 Dec 07
Well, there's also few superstitions in my life which I don't want to belive but whenever things like that happens then suddenly it crosses my mind. I was brought up in a traditional joint family so all the things that I was taught about the culture and tradition are still running fresh in my minds and this includes the srupersitions as well.

•
13 Feb 08
i see that does happen quite a lot everywhere when i am going up a flight of stairs and the person at the top waits till i reach the top before they proceed to walk down. i dont have a clue what the meaning about it is. i dont really believe in superstitions as they dont do much for me