Snowed in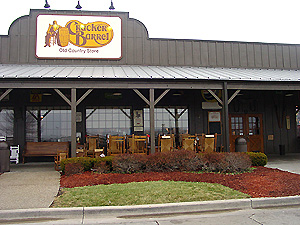 United States
December 16, 2007 10:00am CST
OY! Had to call off work because we are snowed in. Thank goodness we are stocked for a few days. When this happened last March, not only were we in for a day, when the plows finally did come, they ended up having to call in a backhoe (no joke) to dig us out from the drifting. Our little rural neighborhood can be described as the nucleus of a triangle of fields. Our little nucleus is also the low level of the area. Drifting can get a bit ridiculous. So far, I have not seen one plow (or a backhoe). Fortunately, I got off work early last night by nearly 4 hours. The interstate and highways were fine, wet but fine. These backroads to home had us down to 15-20 mph, and there were times where we briefly lost traction. Our son was by here last night too, about 2 hours after we got home from our trek down the icy backroads, and it was only getting worse, he said. About another hour and a half later, the sleet started. I was too wiped out to stay up (can you believe I hit the sheets before midnight?!), but the hubs said we actually had thunder and lightning going on when the snow finally hit. So, my shift starts in 8 minutes and I've already called off. Do you really think people love Cracker Barrel food so much that they would risk their lives for their regular Sunday breakfast out?
4 responses

• United States
16 Dec 07
Some would but you were right to call in....your saftey is more important! Glad you are getting the weather and not us! LOL.....but sometimes its nice to be snowed in and just relax and watch the tube or do other relaxing things!

• United States
16 Dec 07
Well, I feel better knowing my family isn't driving back from taking me to work in this madness then having to risk it again to come back and get me later. Besides, I just heard on the news that there is a local advisory and drivers are to stay off the country roads. The upside is, after I have "relaxed" awhile, we will be shutting down the pcs and getting this office moved finally. Woo-ha!

• United States
29 Jan 09
I called in two days this week also. I don't feel that it is worth risking my life to go into work. Our county was under a snow emergency and so I could not have gone to work if I had wanted too. I don't mind being snowed in except for the fact that I get bored most of the time. However, we moved before Thanksgiving and then my daughter got sick so I have a lot that still needs to be done from the move and I will work on that some.

• United States
6 May 09
Sorry I missed your reply

. I am done at the Barrel now, but my job now is farther. Fortunately, on the last snow-in, the bad weather warning came the day before and I was able to take some work home and work on it. Too bad they won't let me stay home every day lol. It'll be a while before we have to worry about snow-ins again, thank God. Thanks for stopping by! --Shannon


• United States
17 Dec 07
Awww, shucks! Good answer tho. heehee They finally came and plowed us out in late afternoon, about an hour before my shift would have ended.

• United States
16 Dec 07
I so don't miss those back roads and snowed in. Lol Hopefully you won't be stuck in there for very long so that way you and your family will be able to spend quality time with eachother with out trying to kill eachother. Enjoy the solidarity.

• United States
16 Dec 07
I hear that, but as long as they plow us out before I have to be at my new job Tuesday morning, I'm good to go. Thank you for the good wishes!