Anyone besides me about ready to quit watching this show?

United States
December 18, 2007 2:54pm CST
Anyone else getting sick of this newest story line? (LET'S SEE HOW MANY CHARACTERS WE CAN KILL OFF!)I don't know if I can stand even 1 more. If they really want to kill off a bunch of people, I could give them a list. ;) I like almost all the people they have killed off.
8 responses

• United States
19 Dec 07
I am so fed up it's not even funny. I can't for the life of me see how Sam is still there. I so loved the sweet Georgie and to kill her off. Not even to have her missing and bring in a new one. This while spenelly was just getting to know her. I could care less and they really need to stop having Carly dictate to Sonny about his woman. Why is Jax never around to witness this behavior? OH I am so not watching it tomorrow.

• United States
19 Dec 07
I don't know why everyone (especially the women) are so intimidated by Carly. Her bark is bigger than her bite and I would love for them to have a female character on that would call her on that. Oh and she thinks she gets to tell Jason who to date also.. He needs to tell her to get her own life.

• United States
18 Dec 07
I hate how they kill people off and then have them on as ghosts - what is the point of that?

• United States
19 Dec 07
Comedy! Something GH often needs to break the monotny of the boring storylines!

• United States
19 Dec 07
I haven't seen it in a few days (more like a couple of weeks), I normally watch Friday's cliffhanger on the soap channel. But ALL of the soaps are getting ridiculous. Are they too suffering because of the writers strike or is it just night-time shows? I hate the fact that in All My Children with Greenlee, and Zach, Annie and her twisted brother... Then that whole DISGUSTING thing on One Life to Live with Natalie and Jared; then Marty gets killed off just as John was showing a softer/gentle side... THEY all need to get back on track! ASAP!

• United States
19 Dec 07
Well, I guess that is why they are"operas" Killing off characters has been a widely used devise. Actors decide they want to move on and get out of contracts. And of course now with the writers strike all the soaps will be in limbo soon. Also I have noticed that when a character's storyline seems to be less and less things change. Not all of them can have a big story line. It is sad that so many characters are being killed. Of course Emily is still there. But apparently the storyline is moving toward who is killing the women. Is it Coop, or the new guy at Kelly's or someone else. And then there is always some kind of mob war when Sonny is around. I'm a little sad for Spinelli, but I think his relationship with Jason will be a turning point for someone.

• United States
19 Dec 07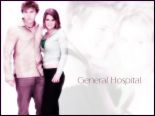 I agree that the story line is getting stupid. I may stop watching and just keep up with things on ACB.com. Just so I'm not too out of the loop if things get better. I agree about the list too. I would love to see Sam go and even Maxie. Oh well I guess we have to wait to find out what happens next.


• United States
18 Dec 07
I agree! I really liked Georgie and she was pretty much the only one on there with any moral fiber lol. I was hoping that they would let her and Spinelli get together, I think they would have made a cute couple.

• United States
19 Dec 07
Me Too! Spinelli just found out she liked him. Which made me believe they were setting up the storyline for them to get together.

• United States
30 Dec 07
They go thorgh it every couple years. Kind of a clean house. Back when Luke, Laura, Robert and Anna and HOlly all left. Then te Webbers all left and so one. Ijust think they cleaned the wrong houses! I wasn't a fan of Emily, she was just so sweet she was fattening! But I liked Georgie and Alan. I had heard something about salaries and that short show of Night Shift needing funding! Dont' know if it is true or not. watched a little clip with Alan saying he didnt' really know why they killed him off, but he was there for 25 years so no surprise. I like that hey have his "ghost" talking to Tracy. A fun side attratcion!