what do you want to donate for charity this christmas?

Philippines
December 19, 2007 4:39am CST
this morning, my friend sent me a text message requesting for some donations like shoes, bags, clothes, food, etc. because he's working in an organization where the project is to donate food and stuff to the orphans and less fortunate people in some areas in our community. i thought it's a great idea so i think i'm going to donate my old stuff for them. what better way than helping less fortunate people more, especially on christmas, right? it feels good to help! =)
4 responses

• China
19 Dec 07
hey,it's funny. last week I just got my dole.I have no money.I am not a rich man.I even can't make a living.but I think the people like me what the need is not the substance.sometimes some encouragements,a smile,communicate with them.we need just these.we are not beggars.like what you said ,just bad luck maybe.I deem that that's the foremost. whatever do what you can do. we will thank the god. you are the heaven-sent angel.

• Uganda
19 Dec 07
A good gestue of Philantropy-i would easily give out some of my old clothes that I know could still make a difference in someone else's life!


• United States
19 Dec 07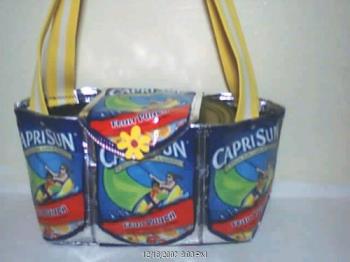 I have new shoes and a pair of timberlands for a boy. I have an extra coat to give away. I have jeans that I don't wear that I am donating as well. I also offered a shelter for battered woman some free purses. I also was asked would I show them how to make one of them. This would mean donating my time. I said yes as I was once one of these woman. Even here on mylot I offered a woman a purse. She is having money problems too. Blessing come in all shapes and sizes. have a blessed Holiday.