~ Would you (Or Have You) "Settle" or Marry For Love??~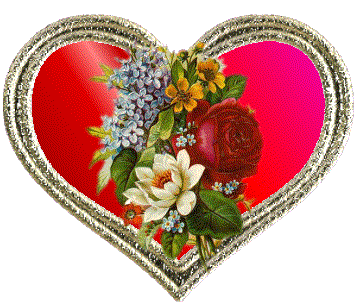 United States
December 20, 2007 4:53am CST
First, I'd like to say that I hope EVERYONE in here has a fantasic Christmas and a very happy and safe New Years too!:D Now with that said, I was just wondering something. Now I am going to ask you a question in which I would really appreciate it if you would be as honest as you can be. I really do need everyone imput, so Please participate!:) Now here's my question - Would you or have you ever Married another person because You thought that it was just the right thing to do or out of your families wishes and expectaions, or did or will you actually marry another person out of nessessity, rather this was from your family's cultural expectations or from an unexpected pregnancy? Or did you or will you actually marry because you really love and care deeply for that person and just can Not live without them? Please be as honest as you can possibly be when answering this question, cause I will be returning here again soon to read all your answers. And again, Please be as open and as honest with this question as you can possibly be. Your imput is Most appreciated! Thanks!!!:D
10 responses

• United States
20 Dec 07
Merry Christmas and Happy New Year to you as well:) When I was 18 I married a man that I knew I wasnt in love with. We had been in the relationship for 2 years and had just had a daughter together. He was extremely abusive physically and mentally and I honestly thought at that time that I had to be in the marriage for my daughter. I was young and naive and the marriage only lasted just under a year. I just recently got remarried and its now 7 years later. I told myself I would never marry again out of necessity or because I was settling. I live by the saying "Dont settle for the one you can live with, wait for the one you cant live without." I did date before I met my current husband for awhile and decided that I would rather make myself and my kids happy before I decided to get into another relationship. I went to school full time and worked full time and spent as much time as I could with my kids when I wasnt working or in school. It paid off. I got my nursing degree quickly and worked and made sure my kids and myself were as happy as we possibly could be. When I first met my husband I thought he was arrogant and stuck up, not that he wasnt absolutley adorable and smooth. I told him I wasnt interested in being just a catch and that I wasnt going to date anyone just for the sake of dating. I wanted to find someone that would take their time and be my best friend, comminicate, and love. He changed his tune. He pursued me for 3 months before I accepted an invitation for our first date. It turned out he was really a really great guy and he to had some bad experiences with relationships and hadnt actually been in a relationship for about the same amount of time as me. The rest as we say is history. I can honestly say I fell in love with him that night even though I didnt know it. He had promised to be all of the things I needed and more and he has been completley true to his word. We have a beautiful family and a new house and we just got married a month ago. I could not find anyone better and I know I didnt settle because there is no way I could live without this man. He completes me in a sense and I know that sounds tacky, but I have never been more fulfilled, happy and Thankful than I am now. I hope that this helps with your question. :)

•
20 Dec 07
i have afantastic christmas it is very nice here in the next year i think be the best

• United States
22 Dec 07
... You too! :D I hope that you and your family have a great, happy and safe Christmas too! May God Bless you all! :) - Simplegurl -

• Philippines
20 Dec 07
I have reservation on this part: will you actually marry because you really love and care deeply for that person and just can Not live without them. Because, I feel like this should not be the sole reason why you are going to marry the person. I mean, I would marry the person because I love him, and I would be a better person having him around not because I could not live without him. :)

• Philippines
31 Dec 07
Thanks for the best response. :) I hope I was able to help! :)

• India
20 Dec 07
Wish you a Happy christmas and a prosperous New year.I don't have the opportunity to love or being loved before marriage. Our tradition is like that. My parents have arranged my marriage.I understand meaning of love and started love my wife. I continue to love her. we have our own way of quarrels.But we both love each other. Recently we have celebrated my 60th anniversary as per our culture in which our children conducted it like our marriage and our close relatives and friends participted in that function. we are leading a pieaceful life.Our children gone back to their places(in other country)

• United States
22 Dec 07
Hey, I just wanted to say thnks for replying & sharing with all of us! I also would like to wish you and your family a great, safe and happy Holiday too! :D

• United States
20 Dec 07
I would and have only married for love. I do know some people who "settled" and got married for all the wrong reasons. They are terribly unhappy and there are children involved so it is twice as sad.

• United States
20 Dec 07
I didnt settle for love. I married my husband because i was very much in love with him. I dont think i could ever marry someone "out of my parents wishes." I dont see how the marriage could work if you didnt love the person. And as for marrying someone because of pregnancy..thats something that i wouldnt do either. I know there are a lot of people that do it. But i dont think its necessary to do it. It all just depends on the person though. I think some people just might do it because they are afraid to be looked down on. To answer your last question - yes i married my husband because i love him very much. I couldnt imagine live without him. =)

• Philippines
20 Dec 07
Yes i am married, and i get married to the one i really love. but before we got married we ready ourselves first financially. It is not also good to get marry if you are not ready financially even you really love each other.

• United States
20 Dec 07
Obviously I have not married because of the family expectations - because they had no expectations and I have not marryed, at least not yet (and at 54 it doesn't look good.) I would marry if I met a man I cared a lot for. I might just like him a lot. I think a deep liking for some one is a lot more sustaining than lust. I would like to marry for love, but I have found love to be pretty fickle. I've seen people claim to love each other, but really can't stand each other. I'd rather marry a good friend than a hot body, at least I know we are going to be friends at the end of the day.

• United States
20 Dec 07
I personally would never "cheat" myself, I feel I deserve the best and I would never "settle". I 100% married for love, we actually only went on one date and he asked me to marry him, and that was 16 yrs ago. So it can happen. I personally think everyone deserves the best and should never settle. I also dont think that you should have to get married because of a pregnancy. If you aren't truly in love why get married ? A Child is better off with 2 happy parents then 2 miserable ones who got married cause they felt they had to.

• Philippines
21 Dec 07
I believe that marriage is not simply because you want to settle down. Marriage is complicated so if you simply settle then there will be things which you might fail to consider and your marriage will end up in mess. On the other, marrying for love alone is not also enough. there are many who got married because they love each other but then later on things still get messed up. I guess, the essential ingredient in marrying is not for settling down or for love, but it is because you and your partner want to build a little community -- or a family -- together.